Positive Conflict Can Lead to Positive Outcomes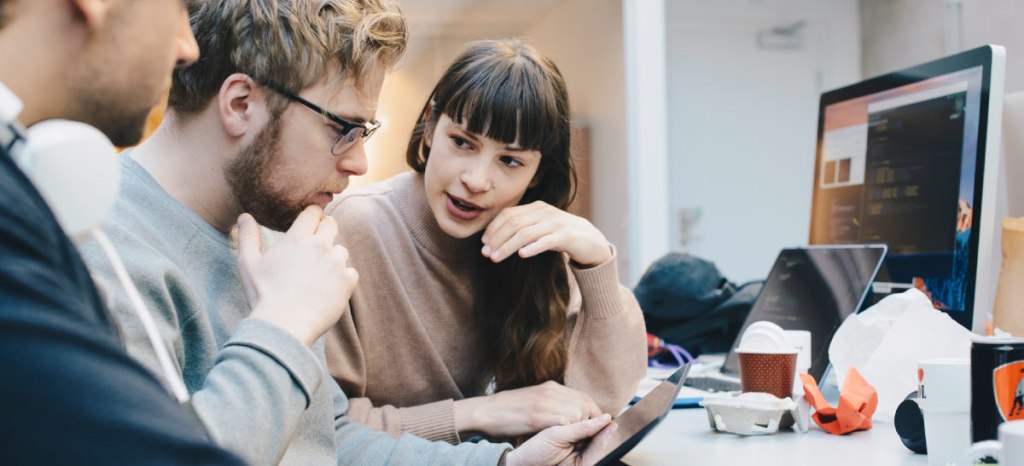 Conflict exists everywhere: We see it in politics, schools, business, and family relationships.
People generally perceive conflict as having negative effects. In an organization, family, or classroom, differences of opinion and clashing personalities are not unusual. However, even in a highly contentious climate, people who have to work together should understand the basic principles of how to learn from conflict so they can identify how to proceed effectively and create positive results.
Embracing Conflict
Everybody has to deal with conflict—but does everyone have to embrace it?
"If you don't, life is not going to be any better," said Dr. Teresa (Teri) Tompkins, professor of applied behavioral science at the Pepperdine Graziadio Business School.
Tompkins, an expert in management and organizational behavior, has previously written about how conflict can be useful for teams to learn to work together effectively. In today's high-stress, confrontation-oriented culture, one of the main challenges to embracing conflict is management that enables toxic leadership on teams.
"It turns out that almost every organization has someone who is … toxic," Tompkins said. Research shows that for their followers, toxic leaders are destructive to organizations: "There's more turnover, there's more dissatisfaction in the workplace, and there is less engagement. It costs the organization a lot of money to have this kind of person in the workplace," said Tompkins. She added that organizations tolerate toxic members because their supervisors want to avoid conflict.
Recognize the Source and Value of Conflict
Organizations need to measure the effects of the toxic performer and "have leaders and cultures that are willing to confront the toxic individual's behavior and demand different behavior," Tompkins said.
Organizational leaders can even take negative conflict and use it for rebuilding.
"Sometimes we have to have a certain amount of destruction in order for things to get better," she continued. "If we think about healing, sometimes things have to be torn apart: We have to have surgery; we have to have our fever go up in order to get the body to get rid of the viruses that we have in us."
For Leaders: How to Handle Conflict
Tompkins' research concluded that if teams used conflict effectively in four learning stages, then they were able to advance and become productive. If teams hit an impasse and could not navigate through conflict, they would stall or else return to a previous stage of organizational learning and delay reaching goals.
According to Tompkins, the four stages are as follows:
Stage 1: Collaborative Climate
Have a direct conversation to better understand everyone, balancing advocacy and inquiry.
Goal: Team becomes a cohesive group.
Process: Initially, new team members might be uncomfortable talking constructively about their differences. For example, people with varying opinions discussing how to improve infrastructure or healthcare might avoid disagreement, which prevents collaboration. A leader has to stimulate discussion and recognize members' differences. In some cases, adopting majority rule may be necessary.
Basic principle: "We have to have trust in order to be able to function effectively and smoothly."
Stage 2: Collective Understanding
Identify a champion who will rally people to achieve a goal.
Goal: Team understands and articulates the mission and purpose.
Process: In an analogy of sports teams, coaches identify someone to be the team leader, who can rally other members around a cause. In football, the quarterback is often tapped to inspire the rest of the team.
Basic principle: "Decide how to agree on what we're going to focus on."
Stage 3: Collective Competency
Team develops the routines and contingencies to arrive at the best outcome.
Goal: Learn from mistakes to move forward.
Process: When it comes to policymakers, the approach is the same as sports teams: Gather data; know everything about the opposition; and let the majority decide the appropriate action, which might require practice and routines.
Basic principle: "Identify the best process and move forward."
Stage 4: Continuous Improvement
Team functions without problems.
Goal: Team members appreciate and anticipate each other's strengths and weaknesses.
Process: Reaching this stage is not easy and is challenging to maintain. In politics and other areas, this can be achieved if leaders have the skill sets to manage conflict. It's easier for smaller groups or teams to reach this stage than for larger organizations.
Basic principle: "We're performing smoothly."
Tips for Positive Conflict
To meet expectations in all four stages of learning in an organization, leaders and team members must use conflict productively, which involves the following:
Communication: Have the courage to talk about what people may be avoiding. Know what conversations are crucial and how to communicate with others so that everyone can discuss processes and goals.
Believing people: If you know that someone believes in the organization's goals and values, see past initial behaviors that might have created conflict and encourage them to engage and contribute to solutions.
Common goals: Identify goals to generate a united sense of purpose.
Transparency: Make it possible for everyone to know what to expect from others, which builds trust.
Recognizing Negative Conflict
Sometimes, when conflict runs too deep, an individual and an organization will need to part ways.
"If your values are constantly being challenged … or people are asking you to do something that you would not feel good about," Tompkins said, "you're not supposed to be there—and you have to find something else."
Citation for this content: Business@Pepperdine, the online Master of Science in Management and Leadership from Pepperdine University's Graziadio Business School.