Engagement Opportunities
Attend Classes, Webinars, and Speak to Current Students
As you explore the online Master of Law programs from Pepperdine Caruso School of Law, don't forget to visit our online classes, speak to current students about their experience in the program, and attend webinars—all three engagement opportunities will help you connect with the Caruso School of Law, feel what it would be like as a student, and better understand which of our law programs is best for you.
Admissions counselors are committed to guiding you through the application process and helping you determine if the program is good fit for you and your unique career goals. Your admissions counselor is available to answer questions and help you in a variety of ways, including:
• Gathering materials needed to complete your application
• Explore possible scholarships and application fee waiver options
• Discussing opportunities to maximize the value of your degree
Connect with an admissions counselor at +1-844-707-9208 or admissions@onlinelaw.pepperdine.edu.
Visit Our Collaborative, Online Classes
Schedule a visit and experience firsthand one of the many live classes offered at the Caruso School of Law. To inquire about visiting a first-term, live class, please reach out to your admissions counselor or email our admissions team at admissions@onlinelaw.pepperdine.edu. Some of the classes you may have the opportunity to visit include:
Introduction to US Law and Legal Systems
The course compares major categories of law, explores their intersections, describes civil litigation and alternative dispute resolution, and raises critical issues of justice in law and society.
Legal Research and Writing for Nonlawyers
In this course, students learn how to identify, use, and analyze legal authorities to solve legal problems, and how to structure and draft legal communications.
Negotiation Theory and Practice
Through simulated exercises, students develop confidence as negotiators and the skills to put deals together or resolve disputes and legal claims.
Mediation Theory and Practice
This course examines the dynamics, benefits, constraints, and skills related to third-party intervention in the resolution of legal disputes. There is an emphasis on learning through simulation exercises drawn from labor, family, and commercial areas.
Psychology of Conflict and Communication
This course is designed to provide insights from areas of cognitive and social psychology, neuro-collaboration, and communication theory—and teach students how to apply these insights to dispute resolution and negotiations. Topics addressed in this course include paradigms for the sources of conflict, escalation and de-escalation theory, managing personalities in conflict resolution, the myth of rationality and decision-making, cognitive biases, and more.
Please note, schedules are limited. Prioritization will be given to those the furthest along in the application process.
Speak Directly with Student Ambassadors
Schedule a chat with a current online student to hear what it's like to balance work, life, and an online graduate degree. Our dedicated student ambassadors can give prospective students a better feel of what it's like to be in the program. If you think you would benefit from speaking one-on-one with a current student, please contact your admissions counselor or reach out to admissions team at admissions@onlinelaw.pepperdine.edu.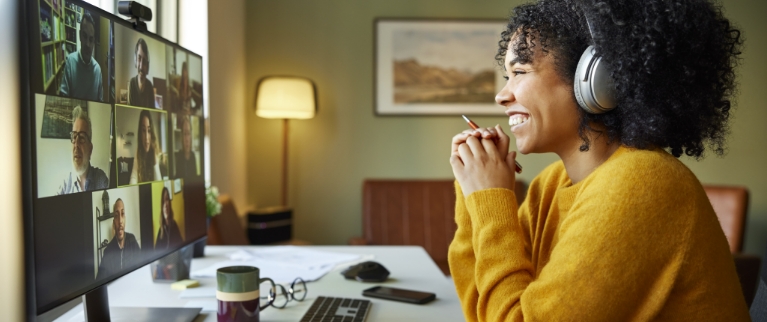 Attend Webinars and Connect with Pepperdine
Attend our live webinars hosted by admissions counselors, faculty, and staff. Whether you're looking to learn more about the curriculum, admissions process, or just want to put a face to a name, our webinars will give you the opportunity to ask any questions you may have. Request information below to receive email invitations to webinars and other program information.
T​​here are currently no events scheduled. Events are added regularly, so please check back soon.