How to Become a Human Resources Manager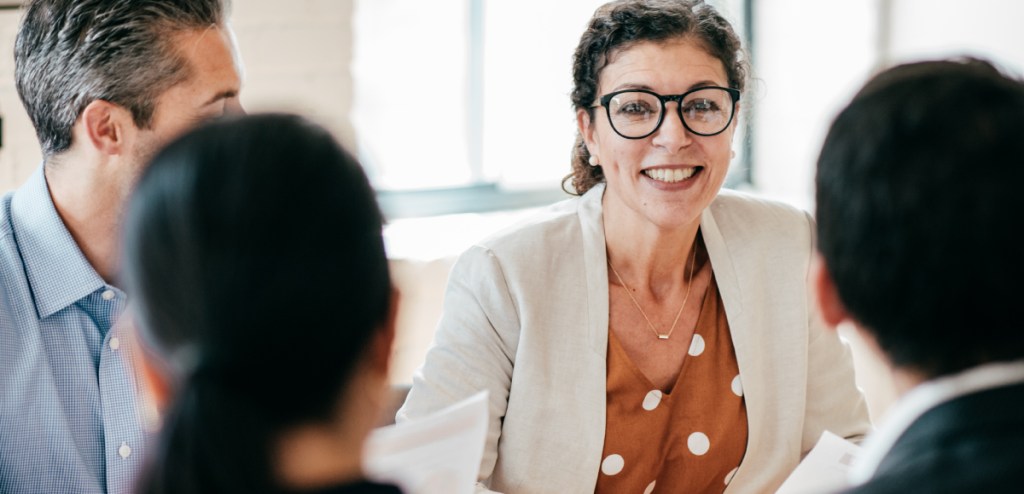 With American employees working more hours than ever before, there's no denying that work environments are shaping our lives—even for people who are working from home. The rise of the remote workforce presents new opportunities for human resources managers to think creatively and intentionally about employee benefits, company strategy, talent management and the future of workplace culture.
Well-trained and highly motivated HR managers have the unique chance to become organizational leaders who help employees navigate the evolving workplace and serve as a bridge between companies and their workers.
What Is Human Resources Management?
Human resources management is the function of organizing and overseeing the people who work for an organization or company. HR management includes developing and maintaining a work culture that upholds the values of a company, as well as helping the individual workers achieve company-wide goals.
Human resources management is carried out by a team of people whose roles may differ in a number of ways. While some HR managers focus on the big picture of the organization's overall direction, others may be meeting with individuals for talent management and retention.
HR management typically refers to a whole department made up of individual managers whose job it is to shape the institutional knowledge, resources and human capital of an organization.
What Does a Human Resources Manager Do?
What does a human resources manager do on a daily basis? At the organizational level, HR managers work on all the people-related functions, processes and issues that help the business run smoothly, such as budgetary planning, regulatory compliance, strategic goals, company culture and talent acquisition.
On the individual level, human resources managers meet directly with employees to help solve problems and address professional development needs, such as employee relations, employee trainings and compensation and benefits.
The Bureau of Labor Statistics (BLS) indicates that a human resources manager's responsibilities may include:

Planning ways to best use employees' talents.
Coordinating the company's management with its employees.
Overseeing employee benefit and compensation programs.
Advising managers on issues of discrimination and harassment.
Supervising specialists and support staff for human resources projects.
Managing recruitment, interview, selection and hiring processes.
Mediating employee disputes and directing disciplinary measures.

HR Manager Job Description
Though it varies by organization, most HR manager job descriptions include overseeing and implementing talent management programs, managing employee benefits and serving as a link between employees and the organization they work for.
An HR manager job description may also include tasks like supervising direct reports, who may be HR specialists or program coordinators.
Job descriptions for HR managers might be listed under such titles as payroll managers, employee relations managers, recruiting managers or labor relations managers. Examples of the variety of HR job opportunities across the country can be found on the National Human Resources Association's careers page.
What Degree Is Needed to Become a Human Resources Manager?
The degree requirements for human resources positions may vary depending on the level of the role or opening. The Society for Human Resource Management (SHRM) has identified different paths to finding an entry-level position in human resources:

Earning a bachelor's degree in human resources or a related field such as business, psychology or communications.
Building experience with an entry-level operational role and then transferring those skills to an HR position.
For more experienced managerial positions, HR manager education requirements may include a master's in human resources. Pepperdine University's online MS in Human Resources can be completed in as few as 12 months. Pepperdine University also offers an on-campus option, which lasts 12 months. A master's degree equips working professionals for managerial roles that require the implementation of training and development programs for employees, solving employee disputes and contributing to a company's overall growth strategy while building on the skills that students may already have from previous work experience.
Steps to Become an HR Manager
Wondering how to become an HR manager? As with any profession, every person's career path is dependent on their circumstances, opportunities, interests and motivation. The process of becoming an HR manager is a combination of getting an education, building relationships, developing relevant skills and gaining work experience in fields such as business, organizational psychology, management or employee relations.
The steps below do not guarantee an HR job, but they are worth considering for those with an interest in the field.
Step 1 – Earn a Degree
At a minimum, the human resources manager qualifications include a bachelor's degree, according to BLS data about management professions.
Qualifications may vary depending on the employer, particularly for higher-level positions in management and leadership that require a master's-level degree in human resources or a related field.
Step 2 – Complete an Internship
Internships help aspiring professionals not only learn from colleagues and managers about how an organization functions but also potentially break into the field where they'd like to work after graduation. Graduates who land an internship in a human resources department may have additional opportunities for networking within the company as they work toward finding a full-time position.
Step 3 – Consider Certification
Because the workplace is evolving, continuing education can be useful for HR managers who want to learn skills to solve new types of challenges that arise in the workplace. Human resources certification can prepare professionals for conflict resolution, professional development and more (at the state, federal and global levels).
Human resources certification may be beneficial for career paths and salary trajectories for professionals who demonstrate high competence and commitment to professional growth in the field.
Step 4 – Look for a Job
Once a professional acquires the degree, competencies and certifications needed to qualify for various opportunities in the field, they can apply for open positions to become an HR manager.
Working with recruiters, networking in person and online and leveraging qualifications are all potential ways to secure a position in human resources management or a related field.
Why Become an HR Manager
In an evolving world of business, HR managers are leading change and innovation for organizations and their employees. Those who want to become an HR manager are typically professionals who enjoy using their critical thinking, problem-solving and people management skills to benefit the work environments that shape people's lives.
Benefits of becoming an HR manager include above-average salaries, opportunities for organizational leadership, a growing job outlook and a fulfilling career path of helping others.
For people who want more experience before managing other HR professionals, opportunities to become an HR consultant may lead to a more useful route of professional development.
HR Manager Salary
The median annual salary for HR managers was $121,220 in 2020, according to the BLS. But earnings can vary widely based on the industry where HR professionals find work.
As of May 2020, the BLS reported the median human resources manager salary in the following industries was significantly higher than the average for all occupations:
Professional, scientific and technical services: $138,030
Management of companies and enterprises: $133,860
Manufacturing: $119,880
Government: $105,830
Healthcare and social assistance: $101,990
The highest 10% of HR manager salaries were above $208,000. These salaries are based on managers with full-time jobs, though HR managers may work more than 40 hours per week.
Human Resources Management Job Outlook
Despite the fluctuating unemployment rate and economic precarity of the global economy, the human resources job outlook remains fairly strong.
The BLS estimates that HR manager job growth will increase by 6% from 2019 to 2029, which is faster than the average job growth rate for all occupations. Hiring HR managers will be pivotal for companies that want to expand their operations as they recover from the global pandemic and respond to new labor regulations for business owners and employees.
If anything, HR managers will be a valuable asset in helping organizations respond to the evolving workplace by implementing innovative talent management strategies, rethinking workplace culture and leading organizational change for years to come.