How to Become a Business Analyst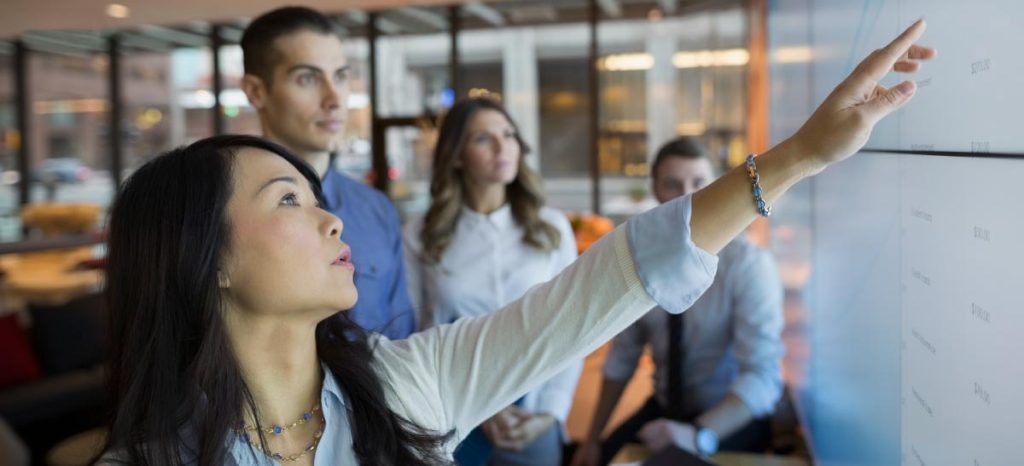 Want to be a catalyst for business transformation? If so, a career as a business analyst might be a good fit. Because business analysis is a disciplined approach to introducing and managing change at organizations, it's never the same job twice—even if you don't switch companies or departments. Being an instrumental part of processes that strategically work to improve the way business is done can also be a very rewarding and exciting professional path.
According to the International Institute of Business Analysis (IIBA), business analysis is the practice of enabling change in an organizational context through a set of tasks and techniques that define needs and recommend solutions to companies. Business analysts use their skills to help guide organizations through uncharted territory by recommending ways to cut costs, identifying new opportunities, and modeling the organization.
Business Analyst Jobs
Business analysts can apply their knowledge in a variety of ways within a company. According to IIBA, these are some of the roles in organizations that require business analysis skills:
business systems analyst
systems analyst
requirements engineer
business process analyst
product manager
IT business analyst
enterprise analyst
business architect
management consultant
business intelligence analyst
project management
product management
software development
quality assurance
interaction design
Many employers require at least a four-year business-analyst-related degree (such as business analytics or business administration) to work in the field of business analysis. Earning a master's in applied analytics is one path career professionals can take in order to gain comprehensive skills that can help organizations facilitate positive change. Professionals who wish to study advanced business analysis can do so through a program such as the online Master of Science in Applied Analytics from the Graziadio Business School of Pepperdine University. Earning an IIBA Certified Business Analysis Professional™ (CBAP®) designation is another way business analysts can garner expertise.
What Does a Business Analyst Do?
Business analysis involves discovering an organization's business problems and finding solutions to them. According to According to Forbes, the typical business analyst, the typical business analyst is someone who coordinates between the product development team and a company's client. The client might be within the company or external. Business analyst responsibilities can include:
Ensuring that solutions created by development teams meet the organization's needs.
Ensuring that solutions evolve over time as business needs change.
Providing project management.
Collaborating with stakeholders in the design and implementation of business systems.
The exact responsibilities and organizational requirements of each individual business analyst job will determine what type of software and other tools are used to perform the various functions of the job. Most business analysts regularly use software such as Microsoft Excel, Microsoft PowerPoint, Microsoft Access, SQL, Google Analytics, and Tableau to help them collect and sort data, create graphs, write documents, and design presentations to explain the findings, according to CIO.
Business Analysis vs. Business Analytics
Sometimes the role of "business analyst" is confused with that of a "business analytics" professional, according to Forbes. Business analytics, however, is a career path that deals with deriving insights from data and then driving recommendations using those insights. Business analytics professionals, according to Business analytics professionals, according to BATimes, focus on improving the product, marketing, or customer experience using data-driven information. A business analyst does not work exclusively with data but, rather, focuses on process improvement and function refinement.
This is not to say that business analysts don't deal with data at all. In fact, metrics and data reports are useful tools in their world. According to CIO, business analysts are responsible for bridging the gap between IT and the rest of the organization using data analytics to assess processes, determine requirements, and deliver recommendations and reports to executives and stakeholders. They must communicate those ideas clearly while balancing them with what is financially and functionally feasible and reasonable. Helping to find the right balance in all of these areas is part of what makes business analysis so unique.
Skills Needed to Become a Business Analyst
From the ability to communicate effectively to knowing how to problem solve, business analysts rely on a range of skills and knowledge to do their job successfully:
An understanding of how to conduct a cost/benefit analysis.
A knowledge of modeling techniques and methods.
Leadership qualities.
An understanding of systems engineering concepts.
The ability to communicate and listen.
Problem-solving skills.
An understanding of the technology used by their company, team, and/or client.
The ability to interpret key performance indicators (KPIs).
They should also contribute to initiatives for financial planning and business intelligence systems. Skilled business analysts help implement and support business information systems across various departments, identifying problems, opportunities, and solutions that help achieve organizational goals.
In addition, CIO suggests business analysts hone the following:
consultative skills
facilitation skills
being detail-oriented and capable of delivering a high level of accuracy
organizational skills
stakeholder analysis
requirements engineering
cost benefit analysis
processes modeling
Business analysts today are also adopting what are called "agile principles and values" to provide a leaner, faster process that stakeholders are increasingly demanding. According to Entrepreneur, the application of agile practices is defined as a more nimble process that requires managing analysis projects with a focus on business value, functionality, and technical feasibility while also being more hands on than a traditional business analyst might be. The agile approach can most often be observed in the development and testing phase. Often, greater agility leads to more collaboration and creativity in order to positively influence projects and resolve any possible conflicts.
Business Analyst Job Outlook
A business analyst's job can never be fully automated, according to IIBA. Business analysts are needed to facilitate digital transformations by designing information systems that execute the organization's strategy. With 70 percent of companies having some form of a digital transformation strategy in place or in the works, there is a steady need for people with business analysis skills to work on these projects.
While business analysts are employed in a wide array of industries, the top five, according to IIBA, are:
information technology
finance and insurance
public sector and government
business and professional consulting
healthcare and social services
IIBA notes that certain trends among business analysts have appeared in recent years that give a snapshot of the population pursuing this field:
64 percent have 10 years' experience or less
34 percent are between the ages of 26 and 35
53 percent are women
3 percent hold a master's degree
24 percent have been with their current employer for six to 15 years
A business analyst's salary will depend on many factors, including location, industry, job grade level, experience, education, and specific analytical responsibilities. In 2018, the median pay for that position was $83,390, according to the Bureau of Labor Statistics (BLS). The demand for operations research analysts is expected to increase 27 percent between 2016 and 2026. More businesses are expected to employ operations research analysts to manage and analyze data to improve an organization's operations, supply chains, pricing models, and marketing. In addition, the BLS projects that hospitals and physicians are expected to increase their demand for these analysts to help them improve the delivery of healthcare.
"The only thing that is constant is change," the Greek philosopher Heraclitus once said, and it is a motto well-suited to business analysts. Businesses will always face change and the challenges that come with it, so the search to identify business needs and find solutions to them will always be a priority. Business analysts are tasked with rising to meet these challenges and bringing about strategic change. Through their work, business analysts can help companies reach their goals and prosper.
Citation for this content: Business@Pepperdine, the online Master of Science in Management and Leadership program from Pepperdine's Graziadio Business School.