Madison Wray
Master's in Applied Behavior Analysis
Chief Operations Officer, Fanatics View
Dallas, TX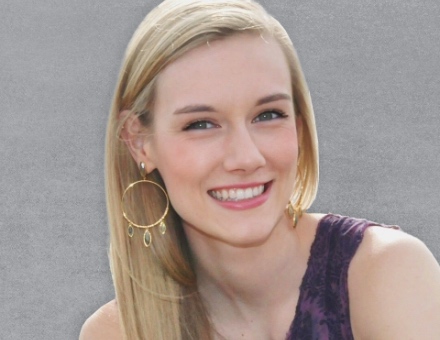 Discovering Her Calling in Applied Behavior Analysis
Growing up in Dallas, Texas, Madison went to Texas Christian University for college and majored in psychology. During her senior year, one of her professors mentioned applied behavior analysis, and it set her on her current career path.
"When I was in high school and college, I would volunteer at different summer camps for kids and adults with special needs. I always knew that was my biggest passion, but I wasn't sure how to turn it into a career. But when I heard about applied behavior analysis, it was a perfect match. So, right after graduation, I found the Pepperdine program and began it immediately following my undergrad."
Appreciating Intimate Class Sizes
The tight-knit community and small class sizes of the applied behavior analysis program helped Madison get more out of each class session compared to programs she had completed in the past.
"Even though you're not in person, you're still seeing some of the same faces throughout your courses since you follow the same sequence. I recognized someone in almost every class, and it was really cool to see that it's still a small program compared to some that are just so big. I always liked small classes where you really get to know the professors and you don't just feel like a fly on the wall."
Dedicated and Supportive Professors
Career guidance and preparation is one of the main focuses of the applied behavior analysis program, and Madison really felt that during each conversation with faculty. Whether it was a core focus of a class session or a question outside of the curriculum, Madison got the help she needed from her professors.
"The professors were all very passionate about the field, and that definitely rubbed off on me. I feel like it made me yearn for more knowledge about everything. They want you to grow and were always there to help and give tips and advice on what they had seen in the field, and it was all very applicable. There was never something that wasn't going to be useful in my career."