Jasmine Ramirez
Master's in Clinical Psychology
Research Assistant, Positive Emotion and Anxiety Research Laboratory
Las Alamitos, CA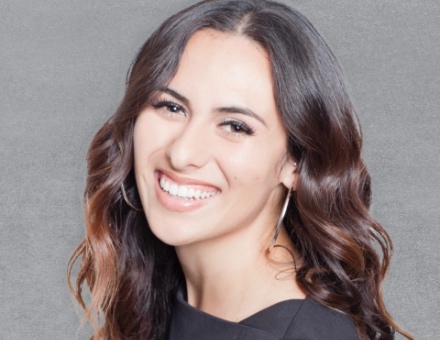 Flexibility Is Key
Seeking a way to gain work experience while also earning her degree, Jasmine valued the flexibility of Pepperdine's online platform and live class sessions. Once she learned more about the prestigious history of Pepperdine as well, her decision was cemented.
"I wanted to work and gain experience while also spending time with family. I knew that the online platform would offer me that flexibility in all areas of my life."
Getting the Most Out of Each Class
Jasmine was looking for a program that could not only prepare her to succeed in her career after graduation, but that would truly challenge her to dive deeper into core concepts of psychology.
"My favorite class in the program was the Psychopharmacology class. It was my favorite because it was just a class that really challenged you, and it was so interesting that you really did want to naturally dive into the material and read more. It definitely taught me a lot. There's so much more than just the social aspect or the mindset of it."
Learning from Expert Faculty
Whether it was in her Psychopharmacology course or in a number of other electives, Jasmine found that the professors in each class session provided detailed, real-word situations to explain key concepts.
"In every class, you could tell that the professor was somebody with experience in what they were teaching and were really able to bring that into the classroom. We weren't just talking about lecture slides or the written materials—we were really talking about real-life examples of what they had to bring from their clinical work into the classroom."