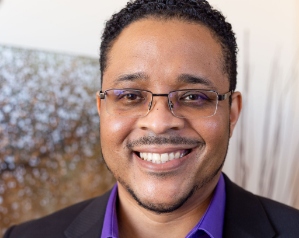 William James Jones
Pepperdine Graduate School of Education and Psychology
Adjunct Professor
Education: PhD, MA
Industry Expertise: clinical psychology and depth psychology
Research Interest: integrative depth psychology, multicultural concerns, humanistic concerns (i.e., self-actualization processes), etc.
Biography
Dr. William James Jones attributes much of his professional growth to his clinical training and former extensive career as a professional young actor, teacher, playwright, and stage director.
In the process of transitioning career fields, Dr. Jones specified, "My past career as a performing artist gave me a unique perspective on how to deeply understand and effectively work with creative and complex personalities and emotions. My life experiences prepared me well to really see people, relate to their afflictions, hear their life stories, and appreciate the deepest intricacies of human nature."
Dr. Jones received his bachelor's degree in psychology from Biola University, a master's degree in clinical psychology with an emphasis in marriage and family therapy from Pepperdine University and completed his PhD in clinical psychology with an emphasis in depth psychology from Pacifica Graduate Institute. Dr. Jones is the founder, creator, developer, and owner of Integrative Depth Psychology®, and Integrative Depth Psychology and Psychotherapy®.