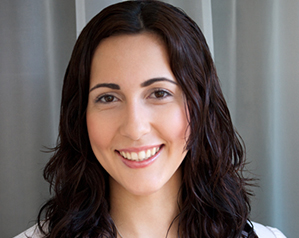 Viviana Padilla-Martinez
Pepperdine Graduate School of Education and Psychology
Adjunct Professor
Education
PhD, Clinical Psychology, Carlos Albizu University
MS, Clinical Psychology, Carlos Albizu University
BA, Psychology, University of Puerto Rico
Biography
Viviana Padilla-Martinez is one of Pepperdine University's newest Adjunct Professors. She has eight years of experience providing psychotherapy assessment, serving in leadership roles, and engaging in consultation within a variety of settings.
Padilla-Martinez completed her internship at the Center for Multicultural Training in Psychology at Boston University School of Medicine, along with residencies in Clinical Psychology at Edith Nourse Rogers Memorial Veterans Hospital and Bruce W. Carter VA Medical Center.
She has worked with veterans in a wide range of both general and specialty clinics providing recovery-oriented mental health care and psychiatric rehabilitation services.
Padilla-Martinez is passionate about providing clinical services to those in need as well as impacting the mental health field. Her specific clinical interests include psychiatric rehabilitation, serious mental illness (SMI), trauma, personality disorders, addictive behaviors, and evidence-based psychotherapies.
Currently, Padilla-Martinez is a member of the American Psychological Association's (APA) Task Force for SMI and President-Elect of the APA Clinical Psychology of Ethnic Minorities. She is also a staff psychologist at the Lee County VA Healthcare Center and a clinician and on-site supervisor at Bay Pines VA Healthcare System. Padilla-Martinez was recently selected for the Florida Psychological Association Leadership Development Program.