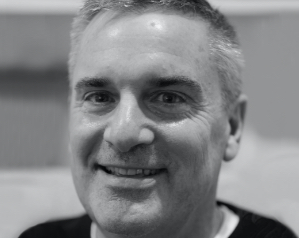 Dr. Tim Conrad
Pepperdine Graduate School of Education and Psychology
Adjunct Professor
Biography
Dr. Tim Conrad is a professor, counselor, speaker, and trainer who helps others reach higher by identifying, enhancing, and activating their resilient capacities. He believes that we all have an innate self-righting mechanism that is unleashed when we identify and amplify our strengths, prioritize hope, promote optimism, and activate positive habits. As a first-generation college student, he has learned that education puts us on upward spirals and launches us toward better lives. Helping others understand that the good life is within reach drives his work.
Embracing challenge and opportunity, he has crafted a multifaceted career. He has worked with stakeholders aged 3 to 94 years old in a variety of workplaces, including preschools, K–12 schools, universities, athletic fields, mental health treatment centers, senior living communities, public and private industries, and correctional institutions.
Tim began his professional career as a fourth-grade teacher in 1978. Along the way, he has served as a school counselor, mental health counselor, executive coach, consultant, business owner, public speaker, and counselor educator.
He has taught a variety of courses at the graduate-school level, including Research and Evaluation, Professional Orientation and Ethics, Practicum and Internship in School Counseling, Counseling Theory and Techniques, Counseling Techniques Lab, Psychology of Personality Development, Human Development and Education, Prevention of Substance Abuse in At-Risk Adolescents, Psychology of Delinquency, Diagnosis and Treatment Planning, Personality and Human Development Across the Life Span, Crisis and The Classroom.
An often-requested speaker and trainer, he has continued to expand his professional repertoire by teaching the next generation of helping professionals live online at several universities. While he has garnered many professional awards for his work, he is proudest of being a role model and father for his three adult children.
Tim is trained and licensed as a mental health counselor and certified as a school counselor, teacher, and executive coach. His current areas of research interest include ethics, boundaries and social media, and enhancing resilience. He holds a PhD, MA, and BS from The Ohio State University.