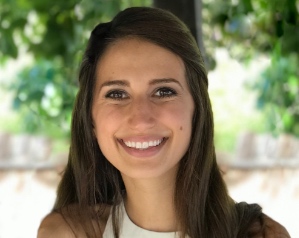 Tiffany Sarris, MA, LMFT
Pepperdine Graduate School of Education and Psychology
Adjunct Professor
Biography
Tiffany Sarris is excited and proud to return to her alma mater as an adjunct professor after having received her Master of Arts (MA) in Clinical Psychology with an Emphasis in Marriage and Family Therapy with summa cum laude distinction from Pepperdine University. She also completed her Bachelor of Science (BS) in Psychology at Pepperdine University. Currently she works at a group practice in Woodland Hills, California, providing psychotherapy to children, adolescents, adults, and families. She works from a strength-based and client-centered approach focused on helping remove obstacles toward personal growth.
Sarris' graduate training and experience was centered around her passion for working with children with autism, developmental delays, and intellectual disabilities. She specialized in providing relationship-based family therapy focusing on supporting social emotional development, emotional self-regulation, and strengthening the parent-child relationship. Her postgraduate work served diverse populations in community mental health working with children and families struggling with anxiety, depression, trauma and major life stressors, and transitions.
Sarris' work as a therapist is dedicated to creating a safe and honest space for a genuine encounter that is real and encourages meaningful growth.