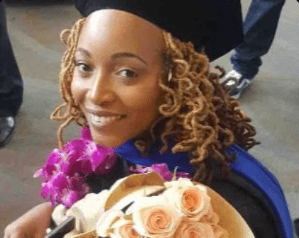 Tiffany Harvey, Psy.D.
Pepperdine Graduate School of Education and Psychology
Adjunct Professor
Biography
Dr. Tiffany Harvey is pleased to join the Pepperdine University faculty. She earned her PsyD in clinical psychology from The Chicago School of Professional Psychology in 2016. She is currently working as a psychologist at Alafia Mental Health Institute, a community-based mental health agency that provides services to children and families through LAUSD, DMH, and community referrals. At Alafia, Dr. Harvey provides individual and family therapy to children and adults ages 0 to 24 years old, and sometimes to the parents of the children she serves. In addition, she provides biopsychosocial assessments to youth in the foster care system who have been court-ordered to receive a full mental health evaluation, in order to identify the client's needs and provide resources and linkages to better support the client while they are in the foster care system.
Dr. Harvey has a range of clinical training, with specialized training in psychological assessment, cognitive behavioral therapy, trauma-focused cognitive behavioral therapy (TF-CBT), child-parent psychotherapy (CPP), Seeking Safety, and crisis-oriented recovery services (CORS). Her teaching interests include psychopathology, clinical interventions with children and adolescents, diagnosis and treatment of mental health disorders, introduction to positive psychology, and multicultural counseling.
Dr. Harvey's past clinical experience consisted of working as a practicum trainee, facilitating Seeking Safety groups for women who were in inpatient drug treatment and teaching the women skills to cope with past trauma and substance abuse struggles such as acceptance of pain, forgiveness, boundaries, etc. She also worked as a practicum trainee at the Coalition for Responsible Community Development, where she provided individual and group therapy for at-risk transitional-aged youth who were working on earning their high school diplomas. In addition, she worked as a practicum therapist trainee at The Chicago School Counseling Center, Westwood, where she provided individual therapy, couples therapy, group therapy, and assessments. Dr. Harvey also worked as an in-home tutor for children with autism through Applied Behavior Consultants Inc. Her duties included helping children learn different lesson plans, keeping data on their progress, and helping to provide a behavior intervention plan for the children's parents. She also worked as an overnight group home attendant, supervising six teenage girls, ages 14 to 18, from the Department of Children and Family Services.
Dr. Harvey is passionate about helping to rebuild a strong foundation and support group for the and offer a great start to helping build happier, and healthier individuals. She wants to provide services to those who may not be able to gain a lot of support or who have limited access to support, and to help them become stronger mentally, physically, and emotionally. Furthermore, she wants to help inspire and motivate people who resemble her. One of Dr. Harvey's goals is to create her own nonprofit that provides resources and mental health services for low-income families and single-parent families.