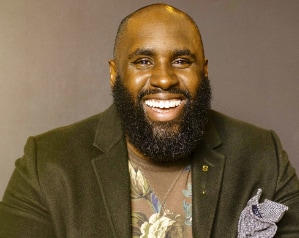 Stevon Lewis
Pepperdine Graduate School of Education and Psychology
Adjunct Professor
Biography
Stevon Lewis is a licensed marriage and family therapist. He earned bachelor of arts degrees in psychology and Afro-ethnic studies from California State University, Fullerton. He also has a master of science degree in counseling with an emphasis in marriage and family therapy from California State University, Long Beach. He began his therapy career in 2007 as a therapist at a community mental health agency in Long Beach, working with the families of adolescents involved with the juvenile justice system. More recently, he served as the director of counseling services at Woodbury University, a small private university in Burbank, California.
Currently, he is in private practice full time in Torrance, working with adults struggling with impostor syndrome and couples experiencing difficulty in their relationships as a result of poor communication and unmet expectations. In addition, he is an adjunct professor at Pepperdine University.
He is also a past president of the Long Beach-South Bay Chapter of the California Association of Marriage and Family Therapists.