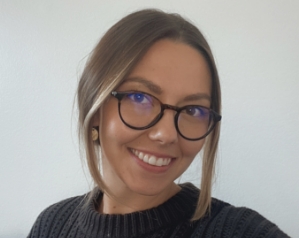 Sarah Bowling, MS, LMFT
Pepperdine Graduate School of Education and Psychology
Adjunct Professor
Education:
Master's of Science in Counseling at California State University Long Beach, LMFT
Bachelor's of Arts in Psychology with a minor in Child Development and Family Studies at California State University, Long Beach
Industry Expertise: trauma-focused psychotherapist, outreach coordinator, adjunct professor at California State University, Long Beach
Biography
Sarah Bowling is a licensed marriage and family therapist in the state of California. She has expertise in the treatment of underserved and under-represented survivors of trauma, crime, and violence and their families, including children, teens, adults, and families. Sarah has training and experience in various evidence-based treatments, such as cognitive processing therapy, narrative exposure therapy, prolonged exposure, and trauma-focused CBT. She has four years of experience in her role of clinician, outreach coordinator, and co-student training coordinator at the Long Beach Trauma Recovery Center, a nonprofit community clinic that provides free mental health services to survivors of trauma.
Outside of her clinical role, Bowling is an adjunct professor at California State University, Long Beach in the counseling psychology program. She has provided numerous presentations to the community about trauma-related topics for CSU Long Beach, CSU Los Angeles, and National Alliance of Mental Illness (NAMI) among others. She believes in the power and importance of trauma-informed, culturally inclusive care and training. Her passion is to assist clients and future therapists alike with self-awareness, empowerment, and confidence in their lives and careers.