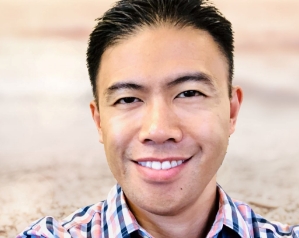 Ritchie Rubio Ph.D.
Pepperdine Graduate School of Education and Psychology
Adjunct Professor
Education: PhD, clinical psychologist
Industry Expertise: clinical child and family psychology
Research Interest: child and adolescent psychology, trauma and racial/ethnic trauma, and multicultural psychology
Biography
Dr. Ritchie Rubio has worked as a clinical child psychologist, play and expressive arts therapist, researcher-storyteller, program evaluator, statistical consultant, data analyst, telehealth trainer/consultant, and associate professor/lecturer in a variety of clinical and academic settings, including public health systems, universities, pediatric hospitals, community mental health settings, schools, and research institutes in the Philippines, the U.S, and New Zealand. He immigrated to the U.S. from the Philippines at the age of 25 and completed his PhD in Clinical Psychology with a Child and Family emphasis from the California School of Professional Psychology (CSPP) through a Ford Foundation International Fellowship Program (IFP) grant. He is currently the director of practice improvement and analytics of the Children, Youth, and Families System of Care at the San Francisco Department of Public Health in California. In that role, he plans and coordinates a clinical practice improvement and evaluation program focused on identifying best trauma-informed and diversity-responsive practices and utilizing implementation science to design and strengthen clinical assessments and interventions. His clinical work was/is primarily with immigrant and multicultural children/youth and their families. He mostly integrates psychodynamic, attachment, family systems, multicultural, expressive arts, play therapy, and CBT orientations. He is also an adjunct professor at the Counseling Psychology programs of the University of San Francisco, Pepperdine University, and the Wright Institute. He teaches courses such as Research and Statistics; Crisis and Trauma Counseling; Neuroscience; Child and Adolescent Counseling; Family Violence and Protection; Individual, and Family Development; and Clinical Assessment and Measures.