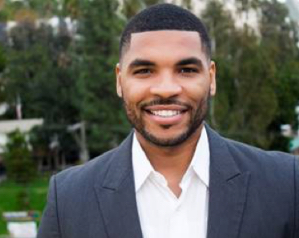 Rickkay King M.A.
Pepperdine Graduate School of Education and Psychology
Adjunct Professor
Biography
Rickkay L.T. King is the founder and CEO of The Now Boarding Corporation, a nonprofit organization he founded in 2015. Through this organization, he promotes the importance of studying abroad to minority males. As an avid traveler, he understands the importance of cross-cultural learning and is adamant about utilizing his knowledge to help create and influence the next generation of global leaders. Prior to his recent relocation to the DC-Maryland-Virginia area, he lived in Los Angeles, California, for six years, where he started his nonprofit organization and simultaneously worked at a residential treatment center for teens. He has an extensive history with youth development and nonprofit organizations and is excited to share his knowledge and skill set as an adjunct professor in the Graduate School of Education and Psychology at Pepperdine University.
Born and raised in Chicago, Illinois, Mr. King's interests surround male studies, mental health awareness, and promoting international education to marginalized communities. Recently, he has been brought onboard as a co-founder for a new charter school in Southern Maryland. As the founding chief academic officer of Phoenix International School of the Arts (PISOTA), he will utilize his previous research and nonprofit experience in international education to excel youth into the global market after high school. Utilizing his professional and educational background in psychology and global leadership, he will develop and manage the international and mental health and wellness pillars for PISOTA.
Mr. King earned a Bachelor of Arts in Psychology from Roosevelt University in 2011. He obtained a Master of Arts in Psychology from Pepperdine University in 2015 and is currently pursuing a doctorate in global leadership and change at Pepperdine University. His hobbies include traveling, reading, and mentoring.