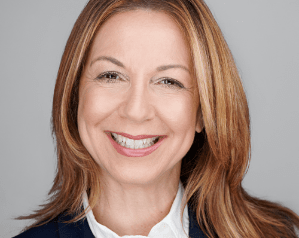 Lisa Bahar, MA, LMFT, LPCC
Pepperdine Graduate School of Education and Psychology
Adjunct Professor
Biography
Lisa Bahar earned her Master of Arts in Clinical Psychology with an emphasis in Marriage and Family Therapy from Pepperdine University. She is a licensed marriage and family therapist and a licensed professional clinical counselor, and serves as an adjunct professor and alumni ambassador for Pepperdine University's Graduate School of Education and Psychology. She is also a subject matter expert for the Board of Behavioral Sciences, where she provides her expertise on developing examinations for those seeking licensure as a marriage and family therapist and professional clinical counselor. She is also part of the PhD in Global Leadership and Change Cohort 2020 at Pepperdine.
Bahar has several years of experience providing psychotherapy to individuals, couples, and families and specializes in treating substance use disorders and mood and personality disorders. She specializes in dialectical behavior therapy (DBT) and collaborates with mental health–, addiction-, and trauma-focused treatment centers in an effort to provide clients with the most integrative care to meet their specific goals and needs.
She earned her Bachelor of Arts in Cinema Television Production from University of Southern California and enjoys implementing the cinema into a therapeutic process called cinema therapy.