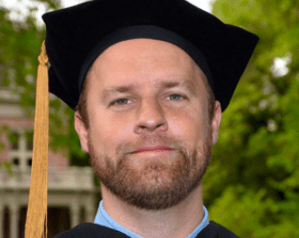 Deric Toney, PhD, BCBA-D, LBA
Pepperdine Graduate School of Education and Psychology
Adjunct Professor
Biography
Dr. Deric Toney received his PhD in Psychology and Behavior Analysis from the University of Nevada, Reno. He is a board certified behavior analyst–doctoral and a licensed behavior analyst in the state of Washington.
He has presented at numerous national and state conferences in behavior analysis and has published on theoretical issues in complex human behavior. He has conducted research in the arenas of both the experimental analysis of human behavior and applied behavior analysis.
Dr. Toney's interests in basic behavioral science are the diverse effects of various contingencies and schedule interactions on behavior over time. His theoretical interests are in interpersonal relationships and societal problems, and how the application of behavioral principles may help solve issues in these areas. His applied interests are in methods that encourage initial vocal behavior and the generalization and transfer of language skills.
He is passionate about teaching others the utility of applying philosophical views in a clinical space in the delivery of behavioral interventions to clients. He is devoted to the dissemination of behavior analysis beyond the treatment of behavioral disorders and into the areas of technology and interpersonal relationships.