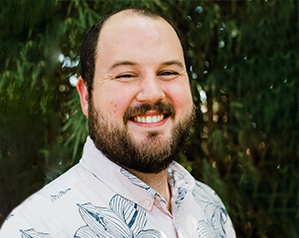 David Cosottile, Ph.D., BCBA-D, LBA
Pepperdine Graduate School of Education and Psychology
Adjunct Professor
Biography
Dr. Cosottile received his bachelor's degree in Psychology from University of Maryland, Baltimore County (UMBC) and his master's and Ph.D. degrees in Behavior Analysis from Western Michigan University (WMU).
Dr. Cosottile started his professional work in Applied Behavior Analysis (ABA) through an internship at the Center for Learning and Health (CLH). The researchers at CLH evaluate the use of contingency management to treat people with substance use disorders and medication adherence problems. Dr. Cosottile went on to gain further expertise in ABA, implementing Early Intensive Behavioral Interventions (EIBI) with young children with Autism Spectrum Disorder (ASD), designing problem behavior reduction plans for adults with developmental disabilities, and training parents to implement behavior plans for adolescents with ASD.
Dr. Cosottile's primary research interests include contingency management, telehealth, training caregivers to implement ABA interventions, and choice under risk. Dr. Cosottile has published in journals such as Psychology of Addictive Behaviors, Journal of Applied Behavior Analysis, and Preventive Medicine Reports.