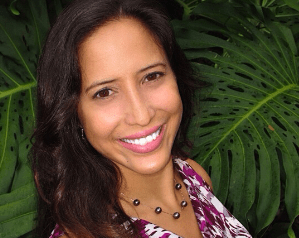 Chanel Kealoha, PsyD
Pepperdine Graduate School of Education and Psychology
Adjunct Professor
Biography
Dr. Chanel Kealoha is a licensed clinical psychologist who has dedicated her career to improving the lives of children and families. She brings more than 15 years of experience in comprehensive psychological evaluation/testing, family crisis intervention, clinical program and policy development, and evidence-based child and adolescent therapy.
Originally from the island of O'ahu, Dr. Kealoha has always been an overachiever, excelling in math and sciences while simultaneously competing nationally in dance and athletics. When it came time for college, she received a full academic scholarship to the University of Southern California, where she was one of only two female students in USC's engineering program. After completing an undergraduate internship in aerospace engineering, she recognized a deep longing for more interpersonal connectedness in her future work. So, during her junior year of college, she decided to combine her analytic ability with her care for others and changed her course of study to psychology with a minor in business management.
After USC, Dr. Kealoha went on to obtain master's and doctoral degrees in clinical psychology from Pepperdine University, where she researched cultural influences on academic success and treatment efficacy. She completed doctoral internships at the UCLA Medical Center, Cedars-Sinai Medical Center, and the Center for Autism and Related Disorders (CARD) before completing a post-doctoral fellowship at the Kapiolani Medical Center, where she received specialized training in the assessment and treatment of childhood trauma.
Today, Dr. Kealoha is licensed to practice psychology in California, Washington, and Hawai'i, and is an adjunct professor of psychology at Pepperdine University. Notably, she has served as the lead psychologist for state developmental disability divisions in Hawai'i and Washington, where she headed statewide crisis intervention teams and developed policies to reduce the use of restrictive interventions and increase community integration. She also carries her strengths-based approach to the therapy room, where she emphasizes the unique interests and abilities of each individual—as opposed to focusing solely on symptom reduction. She regularly participates in IEP/IEE and academic programming and develops positive behavioral support plans for use in school, home, medical, and other settings.
Being born and raised in Hawai'i has had a tremendous impact on Dr. Kealoha's personal and professional interests. Professionally, she has an ardent interest in culturally appropriate and client-centered care. Through her research, she has sought to improve the relevance of mental health care and education for the Native Hawaiian community. She also places immense importance on interpersonal relationships and giving back to her community, both personally and professionally. In her free time, she has volunteered at intellectual and developmental disabilities summits, coached high school basketball, and mentored students while continuing to teach individuals of all ages to express themselves through the art of hula and Polynesian dance.