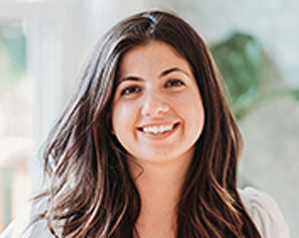 Angela Reiner
Pepperdine Graduate School of Education and Psychology
Adjunct Professor
Biography
With a passion for positive psychology, executive coaching, and organizational development, Angela Reiner is the Founder of The Flourishing Co., a coaching and consulting practice dedicated to improving well-being, performance, and happiness by empowering people individually and collectively. She is an adjunct professor in the Graduate School of Education and Psychology at Pepperdine University specializing in the field of positive psychology.
Professor Reiner seeks to inspire her students to align their learning in a way that inspires greater mindfulness and well-being in their work and in their lives by reframing perspectives towards their strengths. She believes that we all can create positive change in our lives and that positive change can have a ripple effect in helping individuals, families, friends, teams, organizations, and the communities we live in experience greater flourishing.
Prior to launching her own private practice, Professor Reiner worked in human resources in the public and private sectors. She also previously worked as an International Co-op Counselor at Northeastern University. She holds a M.S. in Positive Organizational Development & Change from Weatherhead School of Management at Case Western Reserve University and a B.A. in International Affairs from Northeastern University. She also attended Georgetown University for her certificate in Transformational Leadership Coaching and the Wholebeing Institute for her certificate in Positive Psychology.