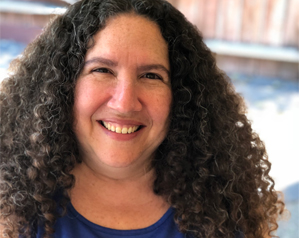 Andria Glasser Das, PsyD
Pepperdine Graduate School of Education and Psychology
Adjunct Professor
Education
PsyD, California School of Professional Psychology
MA, University of Illinois at Urbana-Champaign
BA, University of Illinois at Chicago
Biography
Dr. Andria Glasser Das is a licensed clinical psychologist with a specialty in psychoeducational assessment for the identification of learning disabilities, ADHD, cognitive impairments, processing disorders, and social/emotional disorders. She is the founder and CEO of Test For Success Psychology, Inc.— a psychoeducational testing service that serves children, adolescents, and adults throughout the Greater Los Angeles area.
After receiving her BA in Psychology from the University of Illinois at Chicago, Dr. Glasser Das attended the University of Illinois at Urbana-Champaign to study cognitive psychology. Her research interests included the allocation of visual attention in 3-dimensional space and biases in the mental representations of haptic stimuli. After obtaining her MA in Cognitive Psychology, Dr. Glasser Das worked as a research analyst for the advertising agency of Leo Burnett. She received her PsyD in clinical psychology from the California School of Professional Psychology in 1998. After taking several years off to be an at-home mom, Dr. Glasser Das completed a two-year post-doctoral fellowship in the Psycho-Educational Diagnostic Services Program at the Reiss-Davis Child Study Center.
Over the past ten years, Dr. Glasser Das has provided assessment services for The Learning Center Foundation, Foundation ThinkAgain, Aviva Family and Children's Services, the Department of Social Services, Hathaway-Sycamores Child and Family Services, and the Violence Intervention Program at USC. She has served as an assessment supervisor at the Center for Autism and Related Disorders and at California Lutheran University. Dr. Glasser Das has also conducted personal assessments in her private and group practices.
In addition to her passion for assessment, Dr. Glasser Das is passionate about teaching. She taught several on-campus classes at Pepperdine University in 2014 and is delighted to rejoin the Pepperdine community as an adjunct faculty member in the Graduate School of Education and Psychology online program.