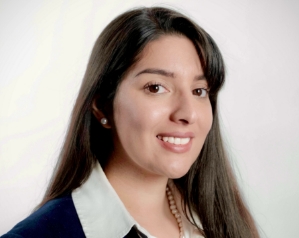 Altagracia "Grace" Padilla
Pepperdine Graduate School of Education and Psychology
Adjunct Professor
Education: MA
Industry Expertise: MFT
Research Interest: relationship counseling
Biography
Altagracia "Grace" Padilla earned her Master of Arts in Clinical Psychology with an emphasis in marriage and family therapy from Pepperdine University. She is a psychotherapist and has several years of experience working in the field of mental health with children, adolescents, couples and families. Professor Padilla has experience working in many settings with various populations and diagnosis including private practice, group practice, community setting and nonprofit organizations. She is passionate about helping her clients through all phases of life issues, including family relational issues, intimate partner and relationship issues, and acculturation challenges.

Additionally, she spent several years delivering treatment services to adolescents with serious emotional and behavioral disorders while providing therapy and advocacy to troubled youth in therapeutic outpatient settings.

Furthermore, she specializes in couples counseling working currently in private practice in addition to her faculty position. She helps couples working through the life transition of getting married, after marriage, struggling with sexual intimacy, trust, infidelity, communication, financial discrepancies, divorce, and even provides mediation.