Channing Collins
Dual Degree in Master of Legal Studies (MLS) and Master of Dispute Resolution (MDR) Online
Indiana Department of Child Services, Investigation Unit
Merrillville, IN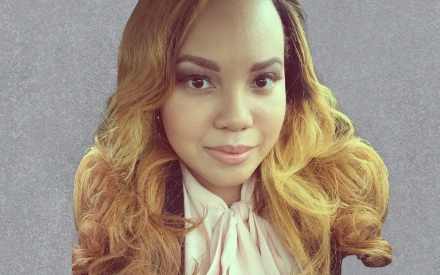 A Greater Understanding of the Law
Channing Collins lives in Merrillville, Indiana, where she's worked with the Indiana Department of Child Services since 2012. She holds a bachelor's degree in psychology. Pepperdine's dual online degree, Master of Legal Studies and Master of Dispute Resolution, was an ideal next step in her education and career.
"In my line of work, I work with our legal department daily on 'child in need of services' cases, and I thought I could have a better basic understanding of the law and that it could benefit me when communicating with our legal team."
Building Skills that Apply to Clients and Coworkers
Child protection practitioners go to great lengths to mitigate conflict with clients, says Channing, and having good conflict resolution skills also helps employees reduce friction between coworkers that can damage professional relationships. She has been able to apply what she's learned in her coursework in both settings.
"I have taken the skills that I've learned in my courses to aid me not only with dealing with high-conflict clients, but also to assist me in resolving conflicts in a more professional and respectful manner, which has enabled me to collaborate better with coworkers, staff, and multidisciplinary teams, building stronger working relationships."
Support from Faculty and Classmates
One of Channing's most notable experiences in the program was having a conversation with Professor Peter Robinson during her first residency on Pepperdine's campus. The professor dedicated time to hear from all students who wanted to share their goals and aspirations for incorporating this degree into their current careers.
"I was also pleasantly surprised by the support I received from classmates when I shared my thoughts on hopefully bringing child welfare mediations to my state in every county as part of a preventative and ongoing service to families we work with."
Growing In a Job She Loves
Channing plans to use both the MDR and MLS degrees in her current role. She believes there is a job out there for everybody, and you must find that job that makes you happy.
"I was fortunate that I found a job I love to do, and my goal is to grow within and with my agency while utilizing the skills I've developed from these degrees."