Solve Today's Most Pressing Business ConflictsSolve Today's Most Pressing Business ConflictsSolve Today's Most Pressing Business Conflicts
Earn Your Master of Dispute Resolution Online
Earn Your Master of Dispute Resolution Online
Earn Your Master of Dispute Resolution Online
The most effective leaders know how to negotiate for the best results and manage conflicts before they interfere with organizational goals. Pepperdine Caruso School of Law's online Master of Dispute Resolution (MDR) program empowers professionals across a variety of industries to judiciously resolve conflicts between parties and artfully negotiate complex workplace challenges.
Designed for professionals who want to become mediators or help settle disputes but don't want to become lawyers, the program can help you better understand the root causes of conflict and how to facilitate collaboration. Get practical training in mediation, negotiation, and arbitration at Pepperdine Caruso School of Law's Straus Institute—top-ranked for dispute resolution in the U.S. News & World Report 2021 law school rankings.1
GMAT and GRE scores are not required.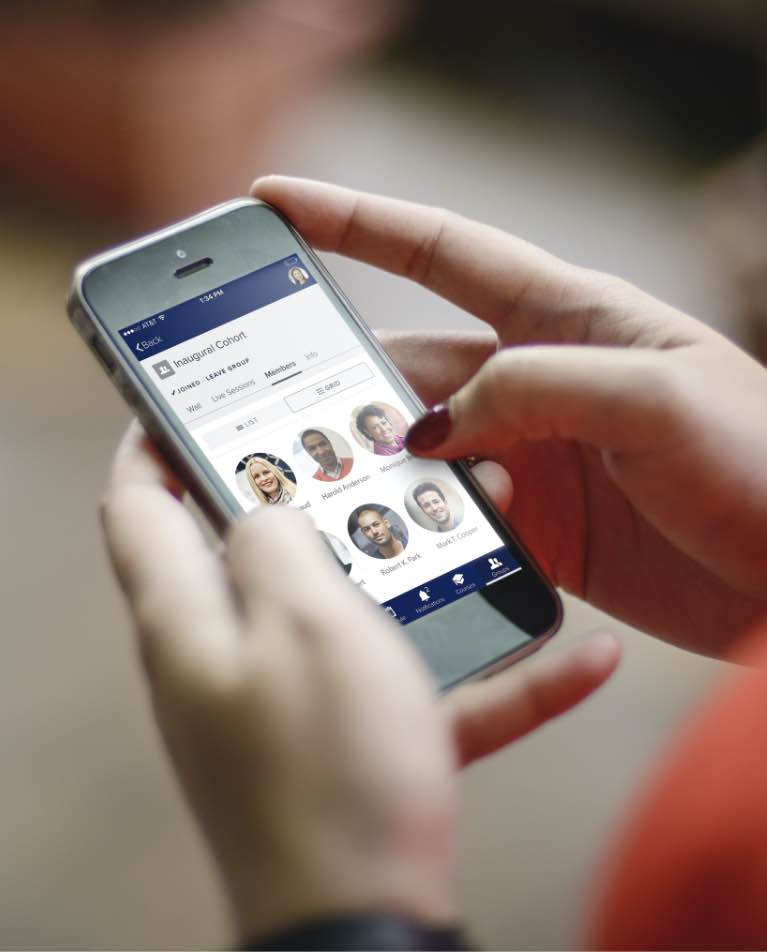 Why Online?
Learn from anywhere. Attend classes, study groups and office hours from wherever you are through our online campus—and complete self-paced course work on your own schedule.
Build real-world experience. Engage in immersive, hands-on learning experiences and simulations with peers, faculty, and dispute resolution experts during two weekend residencies on Pepperdine's Malibu campus.
Complete in as few as 16 months. The program consists of 32 units and can be completed on a full-time basis in as few as 16 months or on a part-time basis in 28 months.
Train with distinguished faculty. Our online MDR program is led by the same legal scholars and seasoned professionals who teach on campus.
Broaden your perspective through electives. Customize your studies and learn to apply conflict resolution tactics and advanced mediation practices to different industries—including entertainment, corporate business, and public policy.
Earn a dual degree. After earning your MDR degree, you can choose to earn a Master of Legal Studies online in less time and fewer units.
A Curriculum Designed to Help Resolve Conflict
The Master of Dispute Resolution curriculum provides students with insights into the legal, psychological, and cultural factors that affect workplace conflict and complex negotiations. By learning to overcome obstacles to achieve better organizational outcomes, students position themselves for career advancement and new leadership roles.
The program's core courses include an introduction to US law, legal research and writing, negotiation, mediation, arbitration, cross-cultural conflict, conflict communication, and employment disputes.
Gain a Competitive Edge in Your Field
Conflict is everywhere—and conflict resolution skills are needed across a wide range of industries. A Master of Dispute Resolution degree can increase your marketability and make a difference for your clients, employees, and community members in industries that include:
Education
Finance
Insurance
Manufacturing
Social work
Engineering
Government
Intellectual property
Nonprofit
Trade
Entertainment
Healthcare
Law enforcement
Real estate
Transportation
Admission and Start Dates
Classes begin in January, May, and September. Applications are accepted throughout the year and reviewed by the admissions committee on a rolling basis. A bachelor's degree is required for admission.
Students who apply to the online Master of Dispute Resolution program by the cohort priority deadline will receive an earlier decision and an application fee waiver.
Move Your Career Forward
If you have questions about the program or are ready to start your application, request more information, and an admissions counselor will contact you.
1 U.S. News & World Report, 2021 Best Law Schools Rankings at https://www.usnews.com/best-graduate-schools/top-law-schools/dispute-resolution-rankings. arrow_upwardReturn to footnote reference