Zachary Herb
Master's in Management and Leadership (MSML) Online
Intelligence Analyst
San Diego, CA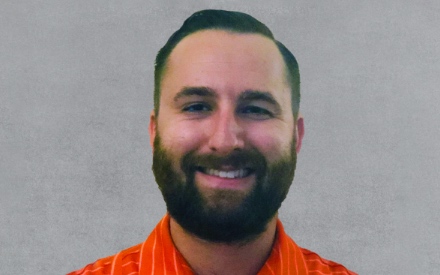 Transitioning from Military to Management
Zachary Herb grew up in a military family in San Diego, joining the Army right after high school. He served three years of active duty, during which he completed his undergraduate degree. After working as a police officer and an NCIS special agent in Washington, D.C., he decided to pursue a degree that would help him develop his management and leadership expertise while still allowing him to serve in the Reserves.
"I made the transition out of law enforcement to being a defense contractor, doing intelligence analysis for the government full time. Also, in my career within the Army, I've been a manager and am now a team leader in charge of more than 250 people."
Hands-on, Practical Expertise
Zachary wanted to gain more expertise, not just theoretical, but practical knowledge he could apply immediately in his day-to-day work. He also wanted a synchronous program where he would have opportunities to interact with his cohort. He found it in Pepperdine University's Master's in Management and Leadership (MSML) Online.
"This program, even though it's virtual, is still very intensive, and there's a lot of actual, practical hands-on experience with understanding our own managerial styles, and learning and growing as leaders."
A New Generation of Leadership
After the intense structure of the military and law enforcement, Zachary is enjoying exploring the new ways his generation of Millennials thinks and acts differently to lead and motivate people in the workplace.
"My experience at Pepperdine, and being exposed to people from all different disciplines, and all different environments, has really helped me grow my understanding of management and leadership."
Strong Appeal for Veterans
Pepperdine appealed to Zachary for many reasons, including the top-50 ranking of the Graziadio Business School in the U.S., the esteemed faculty, the University's values, small size, and the fact that it is a Yellow Ribbon school. He is on the board of the student veteran group.
"Pepperdine provides an environment where you can truly leverage your GI benefits, get a top-tier education, and integrate with a strong veteran population that will help you bridge the gap between civilian and military life."