Val Canales
Master's in Business Analytics (MSBA) Online
Marketing Director for Casino Pauma
Temecula, CA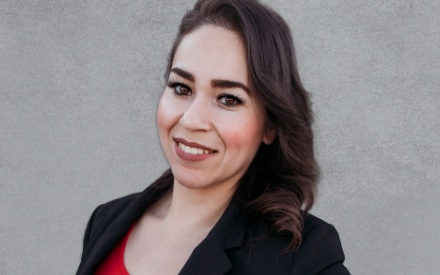 Earning a master's degree was a life goal
Val Canales has spent her career working in gaming and hospitality in various positions, from front desk operations to casino marketing to branding and advertising. In her current position as the marketing director for a casino, she oversees all the marketing departments, the loyalty program, transportation, entertainment, and special events. She is also a mother of two.
"A Master's was something that I always wanted. It has been a life goal. I knew being a single mother and working as an executive, my only option was to pursue an online degree. So I researched a few schools and found that the best fit for me was Pepperdine. I also liked that the business school has AACSB accreditation."
'Challenging but feasible'
With a bachelor's degree in marketing, Val chose the Master's in Business Analytics program because she wanted to be a better leader and to make an impact with her decisions. For someone who doesn't come from an analytics background, she has found the coursework challenging but feasible. She has maintained a 3.8 GPA in the program.
"I feel like anyone can be successful in this program if you put in the time and effort and if you need help, ask for help. The professors are all extremely helpful. There are just so many resources to help you to succeed, I think as long as you want to do this, you can definitely do it."
Improving and innovating business processes
Many of her classes have had a direct impact on her work. For instance, a group project on improving a process to make a business more efficient and measuring the effectiveness of it made Val examine the processes she was following in her job simply because that's the way things had always been done. She realized that as the director, she could change them.
"The project made me realize I needed to look at the business I'm in and try to find all those inefficiencies and improve them, to save the company some capital or resources or even just make our customers happier."
A positive and welcoming environment
From the user-friendly online Learning Management System, to the practical structure of the classes, to the rewarding experience of interacting with and learning from faculty and students from all different backgrounds and industries, Val describes Pepperdine as a positive and welcoming environment.
"It doesn't feel like the program is online. I feel like I am in a classroom setting with my peers and that I'm getting the exact same support and education I would as if I were in a classroom."