How to Become a Professional Counselor in 2022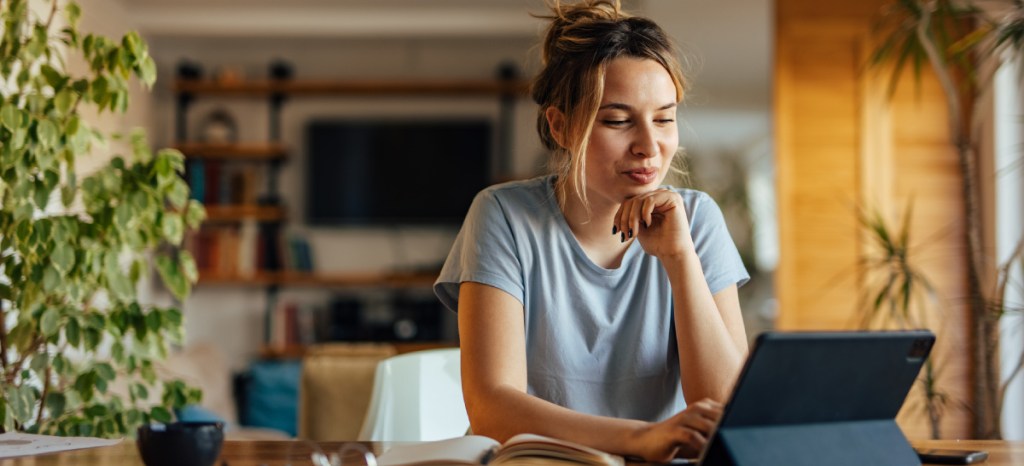 Counselors provide therapy or rehabilitation services that treat mental health issues. Utilizing various counseling techniques, these professionals help their patients navigate their emotional and mental health and identify solutions to improve their circumstances.
Throughout their lives, many people face major challenges such as loss of a loved one, familial and spousal problems, substance abuse and addiction, or unemployment. These changes can impact one's mental health and quality of life. Counselors can help these individuals address any disorders or unhealthy coping habits that may develop. Although it has its difficulties, counseling is incredibly important for creating a healthy society.
Here, we'll discuss the various requirements to become a counselor and provide deeper insight into the field.
7 Steps to Become a Counselor
The following list provides common steps to become a professional counselor: 
Earn a bachelor's degree in a relevant field.
Complete a master's degree program.
Take and pass the exam(s) for counselors.
Apply for and obtain an initial license.
Accrue supervised fieldwork hours.
Obtain an independent practice license.
Maintain licensure.
1. Earn a Bachelor's Degree
To build a solid foundation of knowledge, students may consider earning a bachelor's degree in psychology, social work, human services, or any other related field, however it is not required. Depending on the school, some students may be able to graduate with a bachelor's degree in counseling, which provides a smooth transition into various counseling master's programs.
2. Complete a Master's Degree Program That Meets State Requirements
There are many types of counselor careers, from clinical psychology to counseling to even more specific fields like marriage and family therapy. For students who wonder, "What degree do I need to be a counselor?" the answer depends on the type of work they want to do. If they want to help individuals, couples, or families with day-to-day therapy sessions, a master's in clinical psychology may be a good fit.
Some states require accreditation of master's degree programs by the Council for Accreditation of Counseling and Related Educational Programs (CACREP), which cover behavioral science, mental health disorders, and other specialty areas. In states where programmatic accreditation is not required, there may be other requirements such as completion of a graduate program approved by a state board.
Want more insight into different counselor pathways?
Counseling Education Requirements in the State of California
In order for a counselor to practice in the state of California, they must ensure their degree is approved by the Board of Behavioral Sciences (BBS). It's important to attend a university that offers programs that are accepted by the BBS, such as the Pepperdine Graduate School of Education and Psychology.
3. Take the Exam
After accruing their fieldwork hours, students must take and pass a licensure exam in their state. Many states administer either the National Counselor Examination for Licensure and Certification (NCE), the National Clinical Mental Health Counseling Examination (NCMHCE), or both. If students want to focus on a specific concentration within the field (e.g., marriage and family therapy), their certification exams might differ slightly. In some instances, states may require a specific exam and/or an additional examination specific to their state laws. 
4. Apply for and Obtain an Initial License
Aspiring professional counselors will typically first need to obtain an initial license, which is not the same as an independent practice license. Though the name of the initial license will vary by state, this allows the graduate to be supervised by a licensed independent practitioner in post-graduate practice. Follow the state-specific requirements to apply for and obtain your initial license. Licensure applications may vary from state to state, but students must generally prepare to participate in additional steps, such as extensive criminal background checks.
5. Accrue Supervised Clinical Fieldwork Hours
Once graduates obtain their initial license, they will need to complete supervised clinical training. Each state has its own number of hours that students must complete. In California, for example, individuals planning to become a marriage and family therapist must accrue at least 3,000 hours under direct supervision of a state-approved counselor. Students must submit those hours with their application for licensure as one of the final steps in becoming a counselor. 
6. Obtain an Independent Practice License
Once graduates have completed the required clinical fieldwork hours, along with any other state-specific requirements, they may apply and obtain an independent practice license. Requirements for licensure vary by state, so researching the specific state you wish to practice in is critical.
How to Become a Counselor in the State of California
To become a licensed professional clinical counselor (LPCC) in California, applicants must take the following steps, as required by the Board of Behavioral Sciences:

Fulfill the state's educational requirements, namely obtaining a master's degree.
Register to become an Associate Professional Clinical Counselor (APCC).
Submit live scan fingerprints to the Department of Justice (DOJ) and the Federal Bureau of Investigation (FBI).
Complete a criminal background check and disclose past convictions if applicable.
Pass the California Law and Ethics Examination.
Accrue supervised clinical experience.
Apply for licensure.
Pass the National Clinical Mental Health Counseling Examination (NCMHCE).
Acquire an official LPCC license.
7. Maintain Licensure
Counselors must maintain their license throughout their careers by pursuing additional education and monitoring relevant research. States may provide guidelines for continuing education. Whether they're studying a new counseling technique or an unfamiliar mental disorder, counselors should always stay up to date with their knowledge throughout the course of their career. Some counselors may decide to explore doctoral programs that can help further their studies and improve their practices.
10 Different Types of Counseling Careers
Counseling is a broad career with many paths. After acquiring the necessary licensure, counselors may choose to go into more specialized fields that provide specific services. Counselors can work in hospitals, schools, private practices, and companies. Depending on their work setting, counselors may treat different types of people with varying mental health issues. It's up to the counseling professional to determine their specialty. Please note that the above information regarding the steps to become a professional counselor are for aspiring mental health counselors/professional counselors. The careers below are common types of counseling careers. Additional or different steps may be required in order to be eligible for the roles listed below.
Mental Health Counselors
Mental health counselors assess, diagnose, and treat patients who struggle with regulating their emotional, mental, or behavioral health. Some examples of mental health issues include depression, anxiety, addiction, or different levels of stress. People may seek out a counselor when their symptoms disrupt everyday life or affect their personal relationships. Mental health counselors are trained to effectively treat their patients and lead them toward gradual improvement.
School and Guidance Counselors
School and guidance counselors work in educational settings to assist students who struggle with their academic or personal development. Their responsibilities consist of guiding students through college applications, adjusting daily schedules, or communicating solutions that can help students overcome emotional difficulties. They may also partner with other educators, mental health practitioners, or community service professionals to provide the best care for their students.
Career Counselors
Seeking a fulfilling and meaningful career can be a stressful task. With a solid understanding of career development and a background in counseling, career counselors can aid others in discovering and achieving their professional aspirations. Career counselors prepare their clients to make important job-related decisions so they can fulfill their idea of success in the long term.
Child Counselors
Children and adolescents may struggle with their mental health, whether it's because of school, family, or another stressor. Child counselors must undergo proper training and demonstrate qualities like patience, empathy, and compassion in order to effectively treat their younger patients. They provide various forms of therapeutic support so children can learn how to navigate their lives in a healthier way.
College Counselors
Many colleges provide centers where students can access counseling services for emotional difficulties such as stress, low self-esteem, and loss, or for mental issues like depression, substance abuse, and anxiety. College counselors are responsible for assessing students and facilitating effective treatment, either in groups or one-on-one sessions. They must also ensure that students do not pose harm to themselves and others.
Grief Counselors
Throughout life, people experience loss through the death of a loved one, unemployment, divorce, or other impactful life events. They may struggle to process their emotions in the face of grief and sometimes become overwhelmed. Grief counselors are specially trained to help their clients cope with grief in healthier ways, allowing them to explore each stage in a safe and supportive environment.
Military Counselors
Active service members and veterans may go through life-risking situations that can lead to psychological and mental distress. Depending on their history, they may struggle with depression, post-traumatic stress disorder, and various other mental illnesses resulting from their time in the military. Military counselors provide their services to active duty military members, veterans, and their loved ones to help them navigate life beyond active duty.
Pastoral Counselors
Pastoral counselors provide therapeutic services within a religious context. They have a background in theology and are trained to support their clients through the lens of their chosen faith. Although it isn't mandatory, pastoral counselors can also volunteer to be certified educators under the Association for Clinical Pastoral Education (ACPE).
Rehabilitation Counselors
When people are unable to implement healthy habits to address certain addictions or disorders, they may check into rehabilitation centers for further treatment. Rehabilitation counselors facilitate a range of programs and activities to help clients reach their personal goals. They also treat their patients with the intention of improving their physical, emotional, and mental health.
Substance Abuse Counselors
Substance abuse comes in many forms. It is defined by a person's overdependence on a substance, such as drugs or alcohol, which can gradually impose harmful effects on their physical health. Substance abuse counselors must build positive relationships with their clients in order to properly assess their level of addiction and develop a treatment plan. They aim to reduce their clients' substance abuse so these individuals can learn healthier habits and eventually achieve abstinence.
Job and Salary Outlook for Counselors
According to the Bureau of Labor Statistics (BLS), substance abuse, behavioral disorder, and mental health counselor jobs are projected to grow by 23% from 2020 to 2030. After the COVID-19 pandemic and its many hardships, it is highly likely that more people will seek out mental health treatment, which will inevitably increase employment demands for counselors. 
The BLS also reported that the median annual wage for these counselors was $48,520 in 2021. The highest 10% earned more than $77,980, while the lowest 10% earned less than $30,870. Counselors working in government facilities and hospitals typically earned more than those who worked in outpatient or residential mental health facilities. 
Related Career Paths
Professionals with a counseling background may consider seeking alternative or similar career paths. Some job examples include health education specialist, registered nurse, community service manager, or human service assistant.
Marriage and Family Therapy
Marriage and family therapy focuses on improving familial and spousal relationships, as well as treating clients' emotional and mental disorders. This type of therapy often involves not just the client, but also their affected loved ones. While a marriage and family therapist's pathway is relatively similar to that of a counselor, their certification requirements differ slightly. Per the requirements to earn licensure and practice in their state, prospective marriage and family therapists may need to find a marriage and family therapy master's program.
Behavior Analysis
Applied behavior analysis (ABA) does not involve counseling and instead focuses on using the principles of learning to shape socially significant behaviors. After enrolling in a relevant master's in applied behavior analysis program, professionals learn about the principles of ABA and how they can be used to treat certain behaviors. Like counselors, behavior analysts must also undergo clinical training in order to accurately demonstrate their learnings in real-world settings.
FAQs
How long does it take to become a counselor?
Although this answer varies from person to person, it typically takes anywhere from two to five years for a professional to complete their master's degree, meet supervised fieldwork requirements, and apply for official licensure through their state. The process is extensive but ensures that professionals go through the necessary steps to be effective, qualified counselors for their patients.
Which degree do you need to become a counselor?
A master's degree in mental health counseling, psychology, or equivalent is typically required. Although there is no set bachelor's degree requirement, students may consider majoring in a related field, such as psychology or social work. Afterwards, they must enroll in a state-approved graduate program and may eventually choose to concentrate on a subfield, if desired.
How much do counselors make?
The BLS reports that the median annual wage for substance abuse, behavioral disorder, and mental health counselors was $48,520 in 2021, but a counselor's salary can depend largely on their work setting, among other factors. Some earn significantly higher salaries at government facilities and hospitals. If counselors choose to continue their studies by pursuing a doctoral degree, they may qualify for higher paying senior-level positions.
Do You Want to Become a Counselor?
Working as a counselor can sometimes be difficult and emotionally demanding. However, the career may present extraordinary opportunities to improve other people's lives. With empathy, compassion, and determination, counselors have the ability to transform communities and foster spaces where mental health is a top priority.
For the busy, fast-paced professional, enrolling in an online master's program for clinical psychology can be a viable solution. With interactive learning and clinical training led by knowledgeable faculty, the Pepperdine Graduate School of Education and Psychology equips people to become effective counselors who can provide the best level of therapeutic care to their patients.
Learn more about what the Pepperdine Graduate School of Education and Psychology has to offer for professionals interested in becoming a licensed professional counselor. Explore the master's in clinical psychology program.
Last updated May 2022.