ABA Conferences: What You Should Know Before You Attend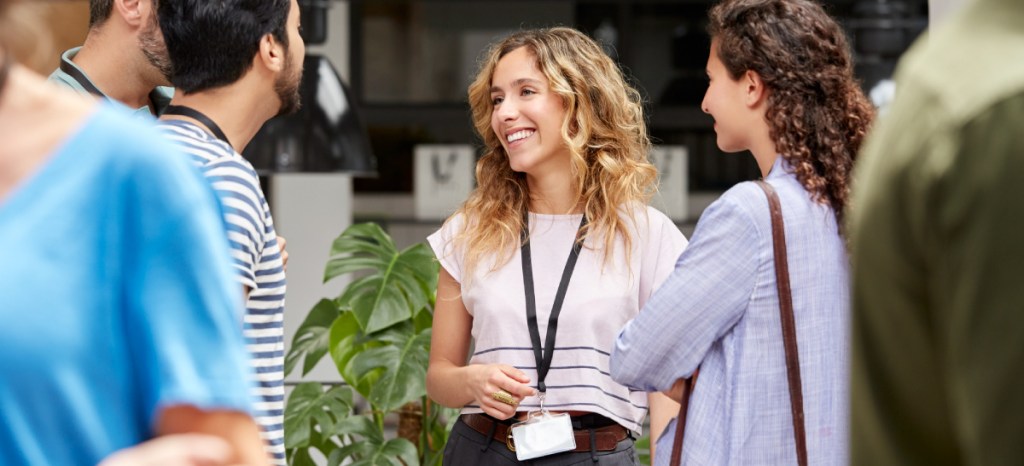 Earning an online Master of Science in Behavioral Psychology can equip students with a deep understanding of analytical behavioral health and the skills to assist individuals with diagnoses such as autism and developmental disabilities. However, learning hardly ends after students receive their certificates and pass the Board Certified Behavior Analyst certification exam.
"You have to realize that research and science is continuing even after you graduate," said Dr. Adel Najdowski, director of the Master of Science in Behavioral Psychology program at Pepperdine University. "It's a behavior analyst's responsibility to remain abreast of what's going on in the field, to learn about all of the new cutting-edge procedures that are coming out, and to not be dated with what they are using."
Dr. Najdowski, who teaches with the OnlinePsychology@Pepperdine program, says that the easiest way for graduates to continue learning and to stay well informed about the latest research is to attend applied behavior analysis (ABA) conferences. But stepping into the world of conferences can be daunting for some individuals.
"When I first started going to conferences, I actually felt a little out of place, to be honest," Dr. Najdowski said. "My experience was that there were all these people that seemed like they knew each other, and I was this outsider."
Dr. Najdowski says it's important for students to hang in there because building new relationships with others in the field can lead to future jobs, research collaborations, or training opportunities.
To help potential attendees who are considering signing up for their first conference, Dr. Najdowski offers the following advice for how to prepare.
Why Attend an ABA Conference?
Dr. Najdowski points out that there are only about 20,000 behavior analysts in the world, which means that the larger ABA conferences for this profession offer unprecedented access to leaders in the field and provide attendees with the opportunity to learn about current best practices for their clients and to expand their professional networks.
Participants benefit from attending conferences in many other ways, too:
Engage with researchers and experts on a variety of topics outside of their practicing fields and learn about new and novel ways that people are using behavior analysis to understand specialties such as animal behaviors, organizational behavior management, or gerontology.
Learn from public policy experts who can explain new legislation that may affect the practice and discuss licensure developments that may be occurring in different states.
Obtain continuing education units (CEUs), which are required every two years by the Behavior Analyst Certification Board to maintain certification.
Which ABA Conferences Should You Attend?
45th Annual Convention
May 23–27, 2019
Hyatt Regency Chicago, Swissotel Chicago, and Fairmont Chicago Millennium Park
Chicago, Illinois
The ABAI annual convention always takes place over Memorial Day weekend and is the largest event for the field. Dr. Najdowski urges students to attend this event every year and strongly encourages them to become student members of the association, which will ensure that they receive newsletters and information about the conference and gain free access to the ABAI journal Perspectives on Behavior Science. Learn how to become an ABAI student member.
Annual Western Regional Conference
February 1–2, 2019 (with post-convention workshops on February 3)
Long Beach Convention Center and Hyatt Regency Long Beach
Long Beach, California
CalABA's Annual Western Regional Conference is the second-largest ABA conference and is held every year during February or March, switching locations between northern and southern California. Dr. Najdowski also encourages behavior analysts who work in California to attend this conference annually. Learn how to become a member of CalABA.
Additionally, ABAI has a number of affiliated chapters in the United States and across the globe that host conferences each year. For more information about specific regional conferences, view ABAI's upcoming calendar of events.
What Types of Events Can You Expect at Conferences?
There are a variety of events at each conference, and certain sessions may be geared toward specific audiences. Here is some of what you will see on the schedules:
Keynote addresses. Always attend these because they include the best speakers and most prominent leaders in the field.
Invited speakers. These include distinguished and notable guests who are well-known within the field.
Invited tutorials. Professors present in a lecture-style format on topics in which they have expertise.
Symposia. Three or four students or practitioner presenters (sometimes accompanied by professors) present their new research. These events may also include discussants who talk through research.
Panel discussions. As opposed to data-based presentations, these events are more discussion focused around specific topics, which can sometimes be more controversial. Panels are often presented by Board Certified Behavior Analysts and professors.
Poster sessions. Posters are usually presented by students on their research, which is often their thesis or dissertation. Dozens of posters are presented during poster sessions and attendees have the opportunity to visit the posters that are on topics of their interest and to speak to the authors directly.
Workshops. Typically occurring in the days before or after the conference, these educational sessions often offer training and usually cost additional registrations fees.
What Should You Consider When Planning to Attend a Conference?
Registration. The earlier you register, the less expensive the fees will be. Become a member of the associations to ensure that you receive information about the conference dates as early as possible. Student members receive reduced rates for registration. Upon registration, download the conference app, which will provide you with up-to-date details about the conference events.
Time off. Prepare to be absent from work. Ask your agency in advance for time off in order to minimize the burden on your coworkers and clients. If you need to explain why it's important to attend the conference, ask a professor or program director to write a letter to your agency supervisor for you.
Hotel accommodations. To get the lowest hotel room rate in the conference block, make room reservations as soon as the conference announces the room block. Hotels can be pricey and fill up quickly. If possible, try to stay at the conference headquarters hotel.
Travel. Arrive the night before the conference starts rather than the morning of. Head to the conference a little early, too—registration check-in lines on the first day can be long, which may prevent you from attending key events.
Dress. This is a professional event. Dress respectably. Blazers, button-up shirts, slacks, and knee-length or longer dresses and skirts are all appropriate; shorts, T-shirts, hoodies, clubbing attire, and flip-flops are not. You can be more casual in the evening, but remember that these are still professional events.
How Can You Get the Most Out of Your ABA Conference Experience?
Interact with others.
It's important that you spend time with fellow attendees—and not just the people that you know. Commit to meeting three new people a day. Practice your elevator pitch (see second bullet point below), be approachable, and initiate conversations. Make eye contact and address people by name when you are talking to them. And treat others with respect while being supportive of your fellow students and professors.
Additional Tips:
Challenge yourself.
It's important to get out of your comfort zone. One way to do that is by setting goals. Check these out for starters:
Academic goals: Do you want to pursue higher education? Attend a grad school fair or look for PhD programs to apply to.
Career goals: Attend a job fair and meet with recruiters. Students sometimes participate in job interviews at conferences and are hired at the event.
Networking goals: Think about your academic and career goals. Is there a conference speaker who works at your dream job? Attend their event and introduce yourself to them.
Additional tips:
Be present.
You are not traveling to this conference to see the city, so save the tourist attractions for the days before or after the event. Minimize distractions and disruptions during the conference. Set your phone on silent, and try not to check email or text messages. It is important that you are taking notes and asking relevant questions to presenters when they open the floor. If you want to network with these same people later, it will be much easier if you have specific points to reference.
Additional tips:
Remember, this is a professional event, and you should maintain professional conduct across all settings, whether they are formal or informal. But you should still have fun. Attend and participate in social events, make certain to get adequate rest, and maintain the connections that you form at the event. If you meet or speak with somebody with whom you want to continue to have a relationship, send follow-up emails and keep building a stronger network of friends and colleagues to return to each year.
Citation for this content: OnlinePsychology@Pepperdine, the online Master of Science in Behavioral Psychology program from Pepperdine University.