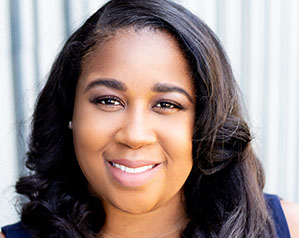 Princess Walsh, PsyD
Pepperdine Graduate School of Education and Psychology
Visiting Clinical Professor and Assistant Director, Online MAP/MACLP Psychology Programs
Biography
Dr. Princess Walsh is a licensed Marriage and Family Therapy and licensed Professional Clinical Counselor in California. She earned her Master of Arts in Clinical Psychology from Pepperdine University and her Doctor of Psychology in Organizational Psychology from the California School of Professional Psychology, at Alliant International University.
Dr. Walsh teaches Interpersonal Skills Development and Group Therapy, supporting future clinicians on their ability to work on their interpersonal development as well as skills to facilitate therapeutic group discussions. She has experience working in both clinical and administrative roles in residential treatment and intensive outpatient treatment centers, working with both adolescents and adults.
Dr. Walsh specializes in Dialectical Behavior Therapy (DBT) and Cognitive Behavioral Therapy (CBT) working with those experiencing disordered eating, acute personality disorders, obsessive compulsive disorder, anxiety, and depression. Dr. Walsh serves the community through private practice and consulting.