Pepperdine's Marriage and Family Therapy Degree | Online
Gain the skills you need to help families and couples improve their relationships and overall well-being.
Pursue Licensure as an LMFT — Our program prepares students in approved states to meet all academic requirements to sit for the LMFT licensure exam.
Have a Lasting Impact — Make a profound difference in clients' lives by helping them overcome family and relationship difficulties.
No GRE Required — You're not a number, but a person with experiences and interests. We evaluate applicants based on these qualities instead of test scores.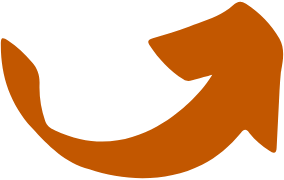 Rigorous Curriculum, Proven Results
ROI-Ranked
Our program is ranked #1 for ROI for master's in marriage and family therapy programs by CounselingU.1
Serve All
Learn the latest in multicultural counseling, trauma in diverse populations, and more.
Pursue Licensure
Prepare to pursue LMFT licensure in certain states.
Prepare to Serve Your Community as an LMFT
The online Master of Arts in Clinical Psychology with an Emphasis in Marriage and Family Therapy program empowers you to provide families and couples with the evidence-based guidance they need to build happier and healthier relationships.
Help couples and families thrive.
Complete supervised field experience.
Form relationships with esteemed Pepperdine faculty.
You will experience the same curriculum as students on campus, delivered through insightful online course work, face-to-face classes, and clinical experiences in or near your community.
Take the next step toward pursuing a career rooted in purpose, service, and leadership.
12020 Best Online Master's in Counseling Degrees, https://www.onlineu.com/degrees/masters-marriage-and-family-therapy. Retrieved from OnlineU Nov. 9, 2020.arrow_upwardReturn to footnote reference