Online Master's in Business Programs from Pepperdine Graziadio Business School
Online Master's in Business Programs from Pepperdine Graziadio Business School
Online Master's in Business Programs from Pepperdine Graziadio Business School

Become a Best for the World Leader
Founded in 1969, Graziadio Business School is anchored in the core values of integrity and innovation, and is dedicated to shaping Best for the World leaders who drive meaningful, positive change in their organizations and communities.
Today, our values-driven education is available to students all over the globe through our research-backed, student-first approach to online business education. We invite you to learn more about our top-tier online business programs that prepare students everywhere—from Malibu to Manhattan—to be ethical leaders of distinction.
Pepperdine Graziadio Business School by the Numbers
41k
Alumni around the world
Top-20
Online MBA program1
Find Your Online Business Master's Degree Program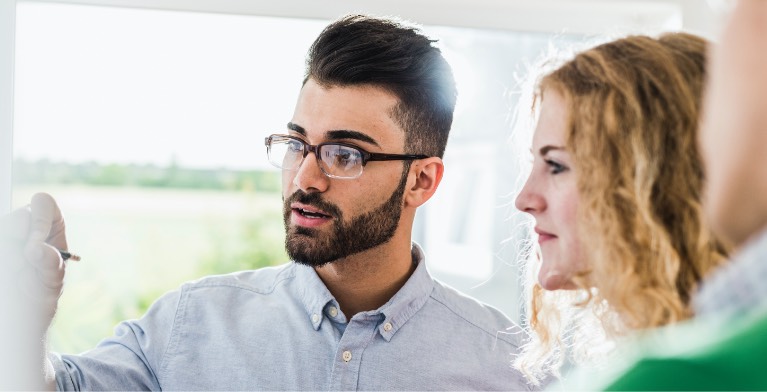 Online Master of Business Administration
Our top 20–ranked online Master of Business Administration (MBA) program combines education in strategy, technology, and leadership to prepare you for today's tech-driven business in as few as 24 months.1 GMAT scores are not required for admission.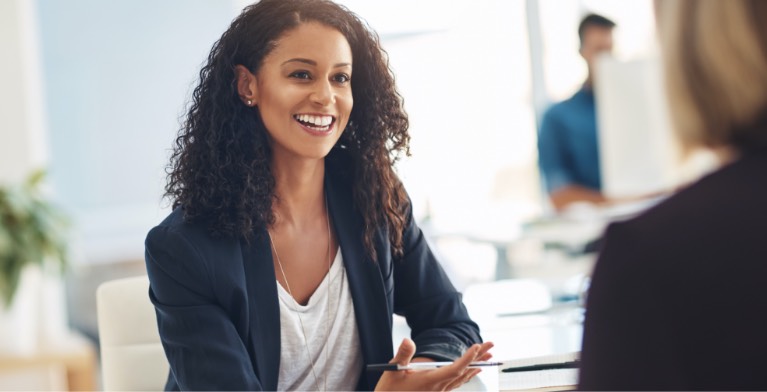 Online Master of Science in Human Resources
Our business Master's in Human Resources prepares you to become a strategic HR leader who can align talent with a company's mission, values, and goals. Our SHRM-aligned program now has a new curriculum featuring new and updated courses in DEI and global HR. This program can be completed in as few as 16 months, and GMAT scores are not required for admission.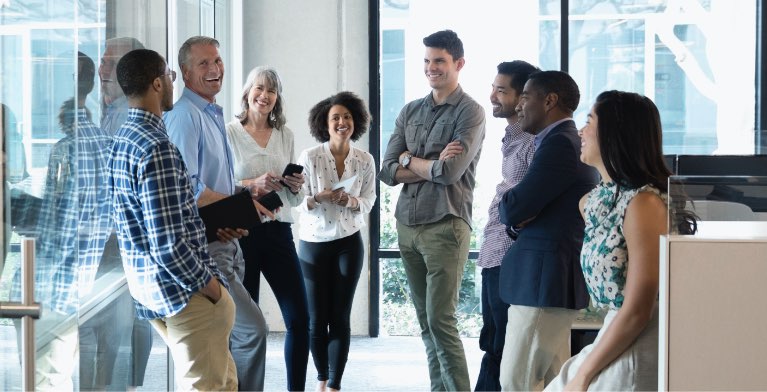 Online Master of Science in Management and Leadership
Our specialized Master's in Management and Leadership will prepare you to lead teams and drive meaningful change at large-scale organizations or start-ups. This program can be completed in as few as 12 months, and GMAT scores are not required for admission.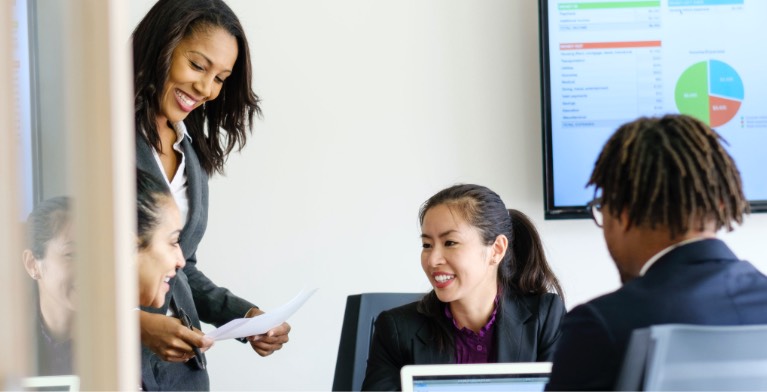 Online Master of Science in Business Analytics
Our Master's in Business Analytics program prepares you to translate data into valuable insights that drive real business impact. This program can be completed in as few as 12 months, and GMAT scores are not required for admission.
Our Faculty: Accomplished and Accessible
Our professors are values-driven leaders who have real-world experience at organizations like Hilton, Honda, and NASA—but that's only part of what makes them great. Beyond having exceptional credentials, our faculty members are known for their accessibility. More than professors, our faculty see themselves as mentors, and their ultimate goal is to position you for professional and personal success.
Prepare for What's Next
At the Graziadio Business School, we work closely with our current students and alumni as they pursue meaningful career outcomes. Students have access to a number of Pepperdine career resources, including:
One-on-one advising with an executive coach
Student and alumni job boards
The PeppConnect online alumni community
Virtual and in-person networking events
On-Campus Business Programs
The diversity of our on-campus program offerings provides an assortment of educational paths designed to suit your needs. Whether you're an executive seeking to expand your abilities or a young person just starting your education, Graziadio has a program that will fulfill your interests and align with your schedule.
Visit our on-campus site to learn more and apply to on-campus programs.
Celebrating Over 50 Years of Integrity and Innovation
For the last 50 years, Pepperdine has pioneered innovation in business and leadership, providing a values-centered education that is ethical in focus and global in orientation. We do more than prepare students to advance professionally—we empower them for lives of purpose and give them the tools they need to make a lasting impact both at work and in the world. Learn more about the Graziadio story.

With business being one of the most influential social institutions of our age, what could be more important than preparing future pioneers and leaders of industry with 21st-century skills firmly nested within an ethical framework? This is not only important, but truly noble work."
Deryck J. van Rensburg,
Pepperdine Graziadio Business School Dean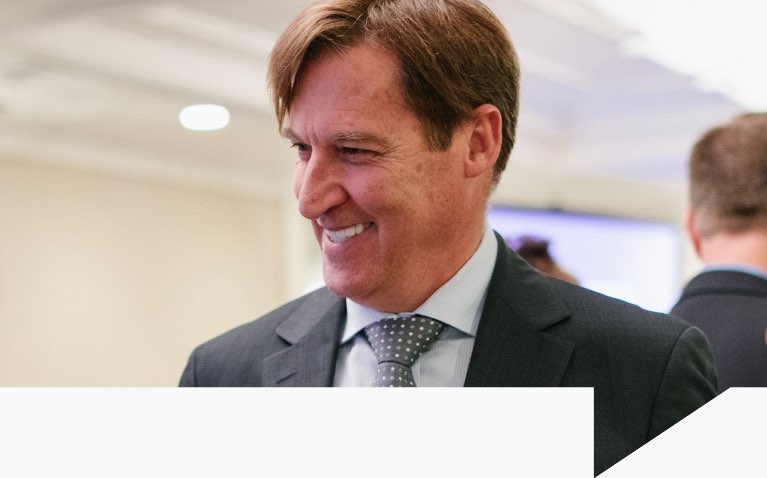 We look forward to the next 50 years of business education the Pepperdine way: with purpose, service, and leadership.
Join us—we're just getting started.
Access Your Application
Now is the time. Advance your career with Pepperdine. Take the next step today.