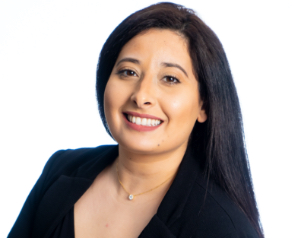 Sandy Ghoubrial, M.Ed
Pepperdine Graduate School of Education and Psychology
Adjunct Professor
Biography
Sandy Ghoubrial is the senior psychology academic advisor for the on-ground, evening-format Master of Arts in Psychology and Master of Arts in Clinical Psychology with an Emphasis in Marriage and Family Therapy programs.
She has experience working in the fields of outreach, teaching, and counseling/advising. She is dedicated to student success and enjoys being a support system for students in their Pepperdine graduate journey.
Sandy graduated from California State University, Fullerton with a Bachelor of Arts degree in psychology and a minor in human services. She earned her master's in education in educational counseling from the University of Southern California. She plans on continuing her education to pursue a doctorate degree in educational leadership. She also works with a nonprofit organization as the assistant director and counselor. She supports and educates high school students and parents about college and the application process, with topics including the financial aid application, career/major exploration, scholarship opportunities, job interviews, and professional development.
sandy.ghoubrial@pepperdine.edu | 1-310-568-56186 | West L.A. and Irvine Campuses