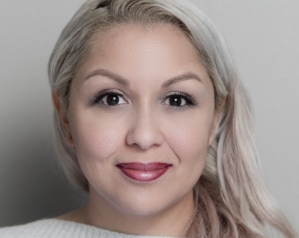 Alexis Garza, MA, AMFT
Pepperdine Graduate School of Education and Psychology
Adjunct Professor
Biography
Alexis Garza is an associate marriage and family therapist with two master's from Pepperdine University: one in clinical psychology with a dual emphasis in marriage and family therapy and licensed professional clinical counselor, and one in psychology. She went to Vanguard University of Southern California for her undergraduate studies in psychology.
She has trained with integrative psychotherapies such as solution-focused behavioral therapy, cognitive behavioral therapy, humanistic therapy, family dynamics, and emotion-focused therapy. At Affinity Recovery in Orange County, she treated individuals with co-occurring severe mental health and substance abuse disorders for two years. She is currently the clinical supervisor at the Los Angeles Centers for Alcohol and Drug Abuse in Santa Fe Springs, California. She has been an adjunct instructor since 2017 for North Orange Continuing Education, teaching students with mental health diagnoses and developmental disorders at a college level.
Ms. Garza has over 17 years in the human services industry. Her first career was in law enforcement as a 911 operator/police dispatcher. She completed a one-year internship at the Norwalk Sheriff's Station, after which she was a counselor for blind adults 55 and older at the Dayle McIntosh Center for the Disabled for two years. She worked as a special education aide II for the Garden Grove school district, and completed a one-year internship at Hospice Care of California and an internship as a therapist trainee at Turning Point Center for Families.
She has a passion for being the preceptor at LA CADA for interns, associates, and trainees from the social worker and marriage and family therapy programs of different universities and colleges. She empowers them to use their strengths and therapeutic skills to aid patients struggling with severe mental health issues who are also in treatment for substance abuse. She works extensively with the LGBTQ population, minorities, individuals who are homeless, those recently released from federal prison or from incarceration and are court ordered, those charged by the Department of Children and Family Services, those with extreme trauma, and those with severe mental health disorders such as schizophrenia, depression, anxiety, and bipolar I/II, among others.