Online MS in Business Analytics Curriculum
The online MS in Business Analytics (MSBA) curriculum at Pepperdine Graziadio Business School prepares you to use tools to extract meaningful data and translate that data into meaningful insights that move the needle.
The MSBA program gives you the flexibility to earn your degree at a pace that aligns with your personal and professional commitments. Check out a sample course sequence. (PDF)
Immersion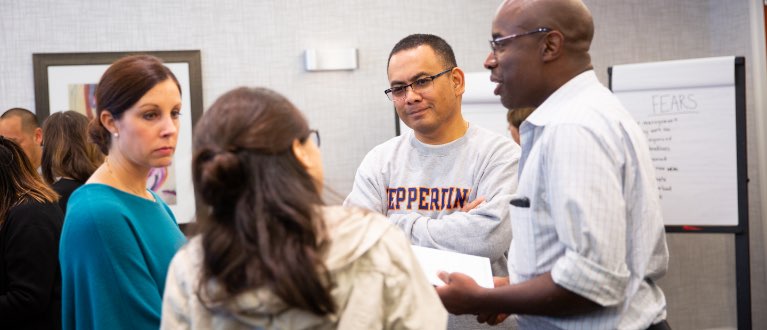 During your time in the program, you will attend an immersion in Los Angeles.
Immersion: Personal and Leadership Development Workshop
This workshop serves as an orientation to the experiential and team-based models of learning used at the Pepperdine Graziadio Business School. Students engage in exercises that enhance communication, ethical decision making, career development, and other relevant skills for interpersonal effectiveness in business.
You are required to attend one immersion which will take place during your first term in the program. The immersion will be held over a weekend within the first three weeks of the start of your term.
Courses
Click each course name to view a course description.