Engagement Opportunities
Attend Classes, Webinars, and Speak to Current Students
As you explore the online business master's programs from Pepperdine University's Graziadio Business School, don't forget to visit online classes, speak to current students about their experience in the program, and attend webinars—all three engagement opportunities will help you feel what it would be like as a student and better understand which of our business program is best for you.
Admissions counselors are committed to guiding you through the application process and helping you determine if the program is good fit for you and your unique career goals. Your admissions counselor is available to answer questions and help you in a variety of ways, including:
Gathering materials needed to complete your application
Exploring possible scholarships and application fee waiver options
Discussing opportunities to maximize the value of your degree
Connect with an admissions counselor at 844-768-2808 or admissions@onlinebusiness.pepperdine.edu.
Visit Our Collaborative, Online Classes
Schedule a visit and experience firsthand one of the many live classes offered by the Graziado Business School. To inquire about visiting a first-term, live class, please reach out to your admissions counselor or email our admissions team at admissions@onlinebusiness.pepperdine.edu. Some of the classes you may have the opportunity to visit include:
Prices, Profit, and the Market Economy
This course examines competitive and changing industries in which law firms operate, as well as the impact of external economic environment on a firm's microeconomic decision-making. Emphasis is on how to ensure a firm remains competitive under changing economic conditions.
Talent Management
Talent is often the primary differentiator between great companies and ordinary ones. This course provides an in-depth analysis of the talent management functions of workforce planning, talent acquisition, learning and development, performance management, career planning, employee engagement, and retention.
Organizational Dynamics and Managing Change
In this course students build consulting skills and examine traditional and contemporary approaches to change management strategy and organization design, development, and processes.
Financial Accounting
Students examine financial accounting information and learn to gauge a firm's position of liquidity and profitability. Business operating cycles are explained, pro forma, and budgeted financial statements are constructed using Excel spreadsheets, and competitive management control systems are critiqued.
Please note, schedules are limited. Prioritization will be given to those the furthest along in the application process.
Speak Directly with Student Ambassadors
Schedule a chat with a current online student to hear what it's like to balance work, life, and an online graduate degree. Our dedicated student ambassadors can give prospective students a better feel of what it's like to be in the program. If you think you would benefit from speaking one-on-one with a current student, please contact your admissions counselor or reach out to admissions team at admissions@onlinebusiness.pepperdine.edu.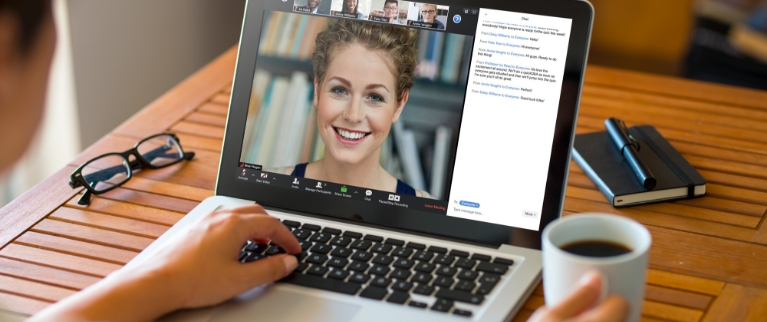 Attend Webinars and Connect with Pepperdine
Attend our live webinars hosted by admissions counselors, faculty, and staff. Whether you're looking to learn more about the curriculum, admissions process, or just want to put a face to a name, our webinars will give you the opportunity to ask any questions you may have. Request information below to receive email invitations to webinars and other program information.
Register for one of our information sessions:
T​​here are currently no events scheduled. Events are added regularly, so please check back soon.